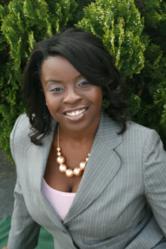 Make Purpose Your Priority, every person was born with a gift and talent that is essential to the success of our communities.
Atlanta. GA (PRWEB) August 29, 2012
Dr. Dee Adio-Moses and Quinetha Frasier are collaborating so as to bring this issue to the forefront and empower those that are doing great things in our community,country and in the world.
"To get the ball rolling,we have put together some initial information" says Adio-Moses,"these information provide valuable strategies that can be put into action right now to help anyone with the stress and worry.
"What we are saying to these Entrepreneurs is"Stop Financial Worries" Frasier continues,"Let us assist you and at least give you clarity and a workable plan to ease this burden"
Adio-Moses is an Ordained Minister and Life Strategist, the Founder of the Non Profit organization that created the Better Than Ever Community that has it's newest member, namely, Better than ever empowered entrepreneur. They have been assisting other Non-Profits for over ten years. Frasier is Senior Grant Developer, Consultant And Funding Strategist Founder. CEO, FirstBorn Group LLC.
As a highly sought after Expert and Senior Grants Developer, Quinetha has raised millionsof dollars on behalf of her clients and partners
Listen to the audio at http://www.fundingyourvision.org
Get the following information and more:

The Key Reasons Why our Purpose is our Priority.
How to raise $5,000 or more for efforts already put in BEFORE applying for a grant.
How to design measurable objectives.
Steps to Take Now to quantify volunteer hours and build a budget.
How to save time searching for funders who are interested in the target project or program.