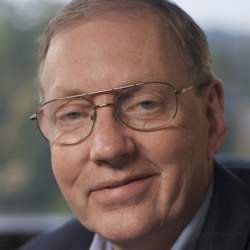 Every attorney who is thinking of launching a Facebook marketing campaign should read "3 Insider Secrets About Attorney Marketing With Facebook Pages."
Birmingham, Alabama (PRWEB) August 29, 2012
Veteran Internet marketing attorney Michael J. Evans recently launched a new attorney marketing website, on which Evans has just posted an article titled, "3 Insider Secrets About Attorney Marketing With Facebook Pages."
Evans says, "In the past twelve years, I've used almost every form of Internet marketing that exists. The Internet made it possible for me to represent thousands of clients nationwide. But I've learned through experience that some online marketing techniques work better for law firms than others. Every attorney who is thinking of launching a Facebook marketing campaign should read "3 Insider Secrets About Attorney Marketing With Facebook Pages."
That's one of the reasons Evans says he recently started the new attorney marketing website at AttorneyMarketingOnline.com. "The new attorney marketing site has a lot of free, helpful advice from someone who has experience using online marketing tools," Evans said. "I'm also offering professional online marketing services to other plaintiffs' firms. Finally, I'm using the site to continue organizing nationwide alliances of law firms to represent injured and disabled people."
Evans said one project he's working on now involves the creation of a national network of Social Security Disability attorneys. "As our population ages, our health worsens, and more people find themselves needing Social Security Disability benefits. Unfortunately, some people who truly are unable to work submit disability claims that are unfairly denied. A person denied Social Security Disability benefits often feels as if he or she is just one small individual against a huge government bureaucracy."
"Fortunately for disabled Americans, there are attorneys who are willing to serve as advocates for the disabled. These attorneys are often able to reverse a denial of benefits, and even obtain backpay for the disabled person. Too many disabled Americans simply give up too soon, in my opinion. I want to use the convenience of the Internet, including social media, to make it easy for these disabled Americans and their family members to find highly skilled attorneys who will take up their cause and serve as their advocates," said Evans.
"Fortunately, the Internet now makes it possible for people with most physical disabilities to connect with lawyers online. My goal is to make it easier and simpler for those people who have disabilities," said Evans. "And if there are social security disability attorneys reading this who share my goal, I would be very happy to hear from them. I plan to organize a national alliance of experienced social security disability attorneys who will use the Internet to make it convenient and simple for disabled clients to connect with them on the Internet."
Evans said he will continue to work on mass tort cases for people injured by defective drugs and other products. For example, Evans said he has just launched a transvaginal mesh website that offers medical and legal information about the terrible injuries suffered by many of the women who underwent transvaginal mesh surgery or bladder sling surgery.
Evans also offers legal assistance to Actos patients who developed bladder cancer through his Actos Lawsuit website and Actos Lawsuit Facebook Page.
"So far," Evans says, "the new the attorney marketing website has focused on social media marketing for law firms. I just published a series covering the basics of social media marketing for attorneys, and I've had quite a few comments about it. I'm excited that attorneys are adopting social media to make it easier for people to hire lawyers from the comfort of their own homes. The Internet has really changed the way clients find and hire attorneys. As attorneys, we need to keep using new technology to make the legal system easier and simpler for our clients."
About Michael J. Evans
Michael J. Evans is an attorney who uses cutting-edge technology and law firm Internet marketing practices to help clients and lawyers connect nationwide.
Evans helped pioneer law firm Internet marketing in twelve years ago when he began organizing alliances of law firms to offer legal services to clients nationwide. Evans and other allied law firms in 42 states represented people nationwide in mass tort cases such defective drug and medical device lawsuit, BP oil spill claims, and similar litigation.
For more information about legal marketing and social media for law firms, see Evans' blog, Michael J. Evans: Law + Marketing + Technology. Evans is the owner of The Law Offices of Michael J. Evans, LLC in Birmingham, Alabama. He frequently works with law firms nationwide to represent injured people
Attorney advertising disclaimer: The attorney responsible for the content of this advertisement is Michael J. Evans. No representation is made that the quality of legal services to be performed is greater than the quality of legal services performed by other lawyers.
Sources:
About the reference to Actos litigation: All Illinois Actos lawsuits were consolidated before Judge Deborah Mary Dooling in the Circuit Court for Cook County, Chicago, IL. As of July 18, 2012, the total number of Actos lawsuits pending before Judge Dooling was 725.
On December 9, 2011, Judge William D. Maddux, Presiding Judge of the Law Division for the Circuit Court of Cook County, assigned all of the In Re Actos cases filed in Cook County to Judge Deborah Mary Dooling for all purposes, including trial. The cases were consolidated under the general case caption In Re Actos, Case No. 2011 L 010011.
On February 24, 2012, the Illinois Supreme Court ordered that cases currently filed throughout the state of Illinois be transferred and consolidated with in In re Actos Related Cases, Cook County No. 11 L 010011, et al.
About Actos
Actos® is one of the trade names under which the drug pioglitazone is marketed. ACTOS is a trademark of Takeda Pharmaceutical Company Limited registered with the U.S. Patent and Trademark Office and used under license by Takeda Pharmaceuticals U.S.A., Inc.
About the referenced transvaginal mesh litigation: Here is a partial list of some of the MDL transvaginal mesh lawsuits:

C.R. Bard, Inc. (Multidistrict Litigation No. 2187);
American Medical Systems, Inc. (Multidistrict Litigation No. 2325);
Boston Scientific Corp. (Multidistrict Litigation No. 2326); and
Ethicon, Inc. (Multidistrict Litigation No. 2327).
Here is a copy of one of the MDL Court Transfer Orders transferring cases to the federal court for the Southern District of West Virginia. http://www.jpml.uscourts.gov/sites/jpml/files/MDL-2387-Initial_Transfer-07-12.pdf