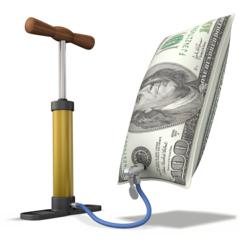 West Des Moines, IA (PRWEB) August 30, 2012
A new essay has just been released at http://www.rebootingamericandream.com examining how inflation is calculated. It is constantly reported in the media that there is "no inflation". This may be true in a sense, but it depends on how inflation is being calculated. There is not a "magic formula" and any way to measure inflation is going to be based on certain variables. Understanding how inflation is being currently calculated will give people a better idea as to whether they agree with the methodology and how much stock they should put in the figures being reported.
With the presidential campaign about to kick into high gear, ads saying this or that about the candidates will be easier to sort out if you can examine the evidence objectively.
This essay was written by Ray Wu, author of Anti Social: Rebooting Capitalism and the American Dream, a book that examines similar concepts in further detail.