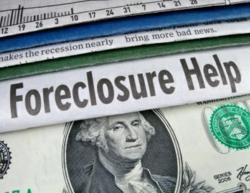 Atlanta, GA (PRWEB) August 29, 2012
The number of bankruptcies in Georgia shows no signs of abating. Atlanta bankruptcy attorneys at The Ballard Law Group have opened a new office in the Duluth Lawrenceville, GA area to serve the Metro area clients living in the cities of Gainesville, Norcross, Suwanne, Tucker, Buford, Snellville, and Stone Mountain as well as the counties of Gwinnett, DeKalb, Hall, Jackson, Barrow and Banks. This firm focuses on personal bankruptcy filings including Chapter 7 and Chapter 13 cases. The Ballard Law Group also offers a free debt analysis to help clients determine what the best course of action should be for their individual case. In addition, The Ballard Law Group has a detailed website that covers the basics of the bankruptcy process and can help clients through Chapter 7 and Chapter 13 filings.
The Ballard Law Group opened its doors with the goal and purpose of helping clients statewide in Georgia with debt relief. With their office strategically located in metro Atlanta they are able to assist a large area of clients facing the daunting task of filing for bankruptcy. They offer flat-fee filing for Chapter 7 bankruptcy, and a low rate for Chapter 13, as well as emergency filing 24 hours a day - seven days a week. The Ballard Law Group is fully staffed with knowledgeable and compassionate attorneys to guide clients through the process of bankruptcy filing.
Chapter 7 and Chapter 13 bankruptcy can be very complicated. However, for some Georgians it's a good option that allows them to press the reset button and gain a new financial standing. Bankruptcy requires a great deal of attention to detail and accuracy when it comes to paperwork; otherwise the risk of a case being dismissed is high. It's always recommended to anyone considering bankruptcy to do their own research and hire a well-versed bankruptcy attorney before venturing into the bankruptcy process. The Ballard Law Group's website is full of information regarding all aspects of the filing process. They cover basics such as bankruptcy FAQs, Chapter 7 information, Chapter 13 information, plans on becoming debt free, and credit and debt management. With the help of these Atlanta bankruptcy attorneys, clients have the potential to stop foreclosure, wage garnishment and repossessions as well as erase debts and possibly wipe out second or third mortgages.
Cha'Ron Ballard, Founder of The Ballard Law Group, said, "I founded The Ballard Law Group to help Georgia residents that were in dire financial straits and needed a way to get their financial life in order. By helping these individuals we can reduce the stress of heavy debt and get them back on their feet. When we can help families stay in their homes and stay together, it helps them and strengthens our communities. Bankruptcy is a way for families to get a fresh start, and at The Ballard Law Group we take pride in helping our fellow citizens through tough economic times."
The Ballard Law Groups is located at 3664 Club Drive, Suite 203 A, Lawrenceville Ga 30044, conveniently located at Club Drive and Pleasanthill, just across from the Publix Supermarket and Kinko's. . They serve clients across the Metro area including the cities of Gainesville, Buford, Snellville and Stone Mountain and the following counties - Gwinnett, DeKalb, Hall, Jackson, Barrow and Banks. To schedule a free consultation, The Ballard Law Group can be reached by phone (404) 220-9906 or by E-mail.