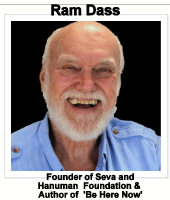 Stated Founders George and Sedena Cappannelli to the award-winners at the event, "Your remarkable work here in the U.S. and around the world has and continues to help individuals, organizations and even the leaders in many countries
Santa Fe, NM (PRWEB) August 28, 2012
New Mexico Cabinet Secretary of Aging and Long Term Services, Retta Award read a proclamation from Governor Martinez proclaiming August 25th as Navigating Your Future Day all across New Mexico. Colleagues from around the world sent both video and written congratulatory messages to the recipients celebrating their extraordinary body of work and their contribution to conscious living and wise aging. Age Nation and the 'Navigating Your Future' event is featured on Hutton Broadcasting radio stations. Hutton Broadcasting is the parent company of SantaFe.com.
In presenting the award, beautifully etched platters created and donated by Nambe, AgeNation's co-founders, George and Sedena Cappannelli, acknowledged that each of these recipients have touched, informed and inspired millions of people around the world for decades. Stated Founders George and Sedena Cappannelli to the award-winners at the event, "Your remarkable work here in the U.S. and around the world has and continues to help individuals, organizations and even the leaders in many countries to deal more effectively and consciously with the present and better prepare for a future in which as much as 50% of the population in all of the world's industrialized countries will be over 50 for the first time in history."
These four notables as well as 14 other major authors and experts, more than 15 talented New Mexican musical groups and a number of local spiritual and religious leaders were part of a special three day Navigating Your Future 2012 Conference at the Scottish Rite Center in Santa Fe designed to assist the members of our community to learn, share, connect, celebrate their lives to date and better prepare for the future.
AgeNation Life Achievement Awards are presented to individuals whose life and body of work both in their primary careers as well as in their relationship with their community at large serve as inspiring examples of what is possible for people in the second half of life as well as to younger individuals to contribute to the well being of others. These awards are a part of the effort to honor elders and redefine what it means to live consciously and age wisely in the 21st century.
AgeNation and Empower New Mexico also announced that as a result of a collaboration with Secretary Ward and the NM Department of Aging and Senior Affairs a video recording of portions of the entire conference will be made available at no charge to Senior Centers all across the state as well as to individuals in local hospitals, nursing homes and senior residential communities serving thousands of elder New Mexican's who were unable to attend the conference as a result of physical or financial limitations.
Through 'Navigating Your Future' and other special live and on line events, AgeNation and Empower New Mexico, a collaborating non-profit, seek to continue their joint mission of entertaining and uplifting audiences and raising both awareness and funds to underwrite efforts that inform, inspire and engage individuals in the second half of life on the critical challenges and remarkable opportunities that are arising as a result of the 'graying' of the world's population.
These events also raise funds to support other vital Empower New Mexico and AgeNation programs in 2010: Navigating The Future Dialogues, a series of open forums designed to inform and engage Santa Feans on critical issues relating to eldership and aging; Inspire New Mexico, a state wide public service radio and television campaign designed to assist both older and younger New Mexican's to redefine aging and better understand the opportunities available to them.
Some of the additional community partners supporting these valuable endeavors include: American Airlines/American Eagle, our exclusive transportation partner; The Hotel Santa Fe Hacienda and Spa, Nambe, the creator of the AgeNation Life Achievement Award; and The Santa Fe Convention and Visitors Bureau; Hutton Broadcasting, The New Mexican, KSFR and KUNM our media partners.
Contact Information:
George Cappennelli
505-982-5753
http://www.agenation.com
agenation(at)gmail(dot)com
About SantaFe.com:
SantaFe.com provides locals and visitors to Santa Fe alike the most current interactive platform for events, music, arts, business, dining and lifestyle. SantaFe.com is a division of Hutton Broadcasting, located at 2502 C. Camino Entrada, Santa Fe, NM 87507
Contact Information:
Scott Hutton
SantaFe.com / Hutton Broadcasting
http://www.santafe.com
(505) 471-1067 (Media inquiries only, please)