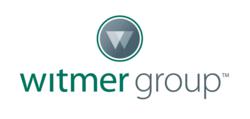 The team at Witmer Group was essential in providing a forum for effectively sharing current information with our existent clients and grabbing the attention of our prospective clients. Lance Black, CEO
Dallas, TX (PRWEB) August 29, 2012
Witmer Group continues to be a trail blazer in online marketing programs by providing new and innovative social curation tools for pioneering technology companies such as VAZATA, a leading Dallas based, cloud solutions' company. Witmer Group partners to support lead generation efforts using cutting edge, technology advancements to promote business online.
Social curation is about integrating current content in a visually appealing and user friendly format. Witmer Group's emphasis on social engagement combined with the latest online marketing tools is changing the way businesses view their websites and web marketing. According to Lance Black, CEO of VAZATA, "The team at Witmer Group was essential in providing a forum for effectively sharing current information with our existent clients and grabbing the attention of our prospective clients."
VAZATA's News Cloud is designed to continually integrate fresh content which is optimal for search engine optimization (SEO) and for providing information to clients, prospects and influencers. Aggregated content is about efficiency and visual appeal that captures attention. Decisions about whether or not to explore content are made within seconds, and graphics, infographics and visuals are more likely to pull a visitor in to investigate deeper. Today's audiences expect real time, fast paced results and social curation technology gives businesses that cutting edge tool which will single them out in a sea of competition.
Content is an asset and owning your assets is always optimal. Witmer Group provides the tools and resources to allow a company to own and house its graphics, images and news clippings – with a customized curation tool it's the best of both worlds.
Witmer Group is a Dallas, TX based group that creates Marketing Strategy and Lead Generation Support for its clients. As marketing specialists, their strategies are linked to tactical execution efforts that support clients' revenue driving initiatives. Witmer Group assists companies with social marketing strategy to include social media planning and execution, site optimization, video production and web development. With consultants in Dallas, Atlanta and New York they collaborate with search marketing programs, SEO, pay per click, creative development, web design and holistic approaches to reach and energize audiences.
VAZATA is a complex managed hosting and Infrastructure-as-a-Service (IaaS) provider serving Global 1000 businesses, U.S. Federal Government Agencies and Mid-Market Enterprises. The company provides highly secure, stable, and scalable technology solutions that meet the challenges of its global customers using a proprietary cloud architecture called vStructure™. The vStructure™ IaaS platform allows for enhanced computing capabilities, accessibility, and fiscal viability in solutions designed to grow with organizations of all sizes. VAZATA's IaaS architecture supports customers in their hosting needs and also provides solutions for disaster recovery and business continuity for mission critical applications. In 2011, VAZATA was the first company to receive an Authority to Operate as a cloud services technology provider to federal agencies. The backbone of support is its purpose built IaaS supported by three world class data centers, which have all achieved FISMA and SSAE 16 Type II compliance. Data centers are located in Texas and Northern Virginia.