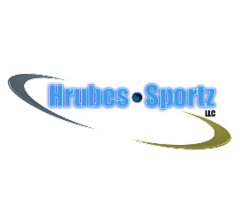 New Orleans, LA (PRWEB) August 29, 2012
Hrubes Sportz takes pride in always finding the latest products to offer their customers. With this in mind, they always look for the greatest products they can offer at the lowest price. This is especially important to them with the fast approaching holidays. Customers now can find more gifts for the loved ones in the family.
In their hunting category, Hrubes Sportz has added products such as the Primos Truth Camera Blackout, Barnett Jackal Cross Bow Package, and accessories such as the Badlands Kali camo day pack. This adds to the already great products they offer in the Hunting categories. All these products make great gifts for the hunter at great prices.
Hrubes Sportz also added great products to their Golf category from Callaway Golf and Izzo golf. Some of the products from Callaway Golf include hats and sunglasses. Whether it's a putting mat, a chipping net, or a hitting net for golf practice, Izzo Golf products sell them. This adds to the expansive inventory including clubs, bags, accessories, and rangefinders. Some of these new products include the Callaway Golf CW Tour Magna Hat White and the Callaway Golf CW Diablo XTT Sunglasses.
These are a great addition to the other main categories Hrubes Sportz offers. From their most popular Fan Gear category to the Extras category covering locker room (colognes, after shaves, and perfumes) and watches. They also offer products in the Outdoors (fishing, hunting, boating, and camping/hiking), Apparel, Golf, Eyewear, Headwear, and Fitness categories. They invite you to browse their website for gift ideas.
About Hrubes Sportz LLC:
This company was founded in January 2012 by a young entrepreneur, Kyle Hrubes, a native of New Orleans, who appreciates why Louisiana is called "Sportsman's Paradise." It is the goal of Hrubes Sportz to provide quality products at reasonable prices so customers can maintain their active lifestyle. Whether it is hitting the links, being on the water, hitting the trails, rooting for a favorite sports team or just being a fan of sports in general, we are here to provide you with anything you may desire. Visit http://www.hrubessportz.com