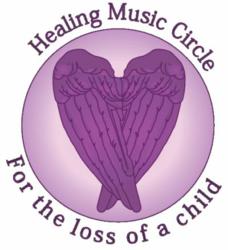 All that we love deeply becomes a part of us (Helen Keller)
Belfast, Maine (PRWEB) August 29, 2012
The loss of a baby is a profound shock and often inexpressible loss. Now, healing music artist Amy Robbins-Wilson is performing Healing Music Circles online for people grieving the loss of a child.
Last year Robbins-Wilson released Angel Baby Lullabies which is an album composed of original songs and adapted lullabies to help the parents and families of angel babies. Building on this release, she created Angel Baby Remembrance Concerts. "These memorial concerts are wonderful healing events that recognize the complexity of this loss and help bring a sense of peace. I love to do them because there is so much love in the room, it's transformational."
One audience member said that listening to Robbins-Wilson was like, "listening to my heart speak" and described her voice as "dreamlike, meditative and healing." An angel baby mom commented "Amy brought my babies back to me and reminded me of my strength while assuring me that I am not alone."
"Healing music circles are a way for people to come together easily, to have a sense of community while also having some privacy in going through their mourning process." Robbins-Wilson explains. "While Angel Baby Remembrance Concerts are public memorial and healing events that are over an hour long; Healing Circles are usually 20-25 minutes of music and can be watched from the comfort of home. Listeners can curl up in bed with their iPad or laptop and cry their eyes out in a way that they might not feel comfortable doing in public. Or people can gather a support group of people around them or other angel baby families and listen together."
"Technology is a wonderful thing," says Robbins-Wilson. "Thousands of people can join me in my little home in Maine. Now I am able to support people who are healing around the world. What could be better than that?"
The first Healing Music Circles for those who have lost a child will stream live at 2pm EST, each Sunday in September on http://www.AngelBabyLullabies.com. Those who are interested can sign up to be notified about future circles. "This is new for us. How often do we do these events? How will people react? How many people will attend? These are all questions. I look forward to these Circles and to hearing from those who attend and leave comments."
Amy Robbins-Wilson is a healing music artist who holds a masters degree in song performance from the Irish World Academy of Music and Dance at the University of Limerick as well as a masters degree in Expressive Arts Therapies. Her recordings have been recognized with a Mom's Choice Awards gold medal and a Kid's Music Award. Her song Angels Watch Over My Baby has been licensed by St. Jude's Children's Research Hospitals for their national fundraising campaign in 2012. She also performs Healing Music circles for families who have a child in the neonatal intensive care unit. The remembrance music is recorded and available as Angel Baby Lullabies from Amazon and iTunes. For more information on healing music circles and on Amy, visit http://www.AmyRobbinsWilson.com and http://www.AngelBabyLullabies.com.