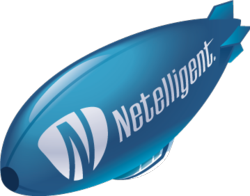 St. Louis, MO (PRWEB) August 29, 2012
Netelligent today announced that it has been recognized by Inc. 5000 on the Fastest Growing Private Companies list. Netelligent has ranked #3333 on the Inc.5000 list.
Netelligent has grown over 58% in revenue over the last three years, and ranked #471 within their industry. Netelligent is one of 39 companies in the St. Louis area to make the list.
"We are honored once again by Inc.5000 to be recognized as one of the fastest growing private companies in America. Our growth and the general market trends over the last few years show us that we are on track with our vision of "a future in which technology is invisible to business". That validation is further supported and realized by the continued adoption by our clients of managed solutions and cloud services like Infrastructure, Disaster Recovery, and Collaboration. It may seem like an obvious realization, but nonetheless it is not lost upon us, without our customers and the dedication of our team, successful and sustainable growth is not possible. A logical cycle ensues, we continue to help our customers achieve their technology goals, our team continues to evolve and grow with the combined aggregate knowledge gained from multiple technology environments, and in return the applied best practices result in a true win win environment," Says Aaron Stone, President of Netelligent Corporation.
The 2012 Inc 500|5000 is ranked according to percentage revenue growth when comparing 2008 to 2011. To qualify, companies must have been founded and generating revenue by March 31, 2008 and had to be U.S. based, privately held, for profit, and independent, not subsidiaries or divisions of other companies, as of December 31, 2011. For the complete list of Inc. Magazine's fast growing companies visit: http://www.inc.com/inc5000/list/2012.
"Now more than ever, we depend on Inc. 500|5000 companies to spur innovation, provide jobs, and drive the economy forward. Growth companies, not large corporation, are where the action is," says Inc. magazine Editor Eric Schurenberg.
About Netelligent
Netelligent's vision is to make technology invisible to the business. Netelligent allows clients to focus on their core business by offloading mature IT services like voice, video, storage and server virtualization. By diluting capital cost that are traditionally associated with investments in IT infrastructure, the business can reclaim its ability to be agile and innovative as opposed to reacting or responding to market conditions. Netelligent is ready to help in determining what model of IT consumption best benefit's each client organization, be that procurement for in-house deployment, network management or complete outsourcing to the cloud. Netelligent was founded in 2003 and is located in Chesterfield, Missouri. Additional information about Netelligent can be found through their website at http://www.netelligent.com.
###