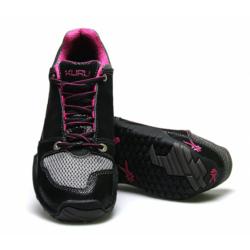 We want to give our customer the best product possible, adn they asked for the Kruzr
Salt Lake City, UT (PRWEB) August 30, 2012
KURU Footwear is releasing the second generation of the Kruzr II, one of their most popular shoes for women. The decision to re-introduce the Kruzr II was driven by customer demand. The Kruzr II is now available to customers via kurufootwear.com with updated style, an significantly improved insole and fashionable fall colors.
It is unusual for KURU Footwear to rerelease a style of shoe that has been retired. KURU is a young, upstart company continually attempting to develop a better product. KURU decided to redesign and rerelease the Kruzr II because the shoe remained popular among their customers.
"We are trying to develop the best shoe possible, which usually means trying to top ourselves," said KURU President, Bret Rasmussen. "However, with the Kruzr II being exclusively a womens style, our passionate female fans made it clear that they wanted it back. We want to give our customer the best product possible, so we're giving them what they want in the Kruzr II."
KURU Footwear has developed a new shoe technology that is alone in its class. While other shoes have flat footbeds, KURU's anatomical, orthotic quality KuruSole™ is shaped like a foot to give custom molded support. "This level of custom molded support ends up delivering the most comfort possible" said Bret. This revolutionary technology is included in the Kruzr II style.
The Kruzr II also features such performance features as moisture wicking liners and strategically placed air mesh in the forefoot, tongue, and heel to allow heat to escape.
On top of this, the brand worked with some of its medical advisors to improve the insole inside the shoe. This new, upgraded insole features a varus wedge and built up arch support. Varus wedges may be exceptionally beneficial for women, given their naturally wider pelvis.
KURU shoes are acclaimed by people who suffer from foot pain, particularly plantar fasciitis. However, their products are not just for foot-pain sufferers. The Kruzr II was named after the Kruzr trail at Solitude Ski Resort, because it represents KURU's most aggressive trail and travel shoe available for women.
For more information on the Kruzr II, visit KURU's website at: http://www.kurufootwear.com