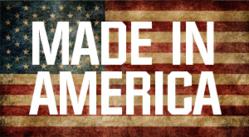 All four products are designed for their specific sport through proper plate angles, weight, heights, pendulum design and without any springs
Boston, MA (PRWEB) August 29, 2012
Pitchers Power Drive (TM) today is pleased to announce Power Drive Performance as the new company over the four training aid brands, the Softball Power Drive, Hitters Power Drive, Golfers Power Drive and the original US Patent Pitchers Power Drive. "We are happy to now have a corporate umbrella company web site http://www.powerdriveperformance.com where customers can research and learn about all four Power Drive Performance training aids that teach athletes to use their stronger lower body muscles, said John Miller, president, of Pitchers Power Drive.
The Power Drive Performance training aids are designed to help baseball/softball pitchers, hitters and golfers to initiate their power through the swing or pitch delivery by starting with their back hip and leg. This initiates the kinetic power chain to achieve higher performance with less stress on muscles and joints. The training aids virtually connect the lower and upper body to work in sync with proper weight distribution and timing of transfer.
Miller said, "All four products are designed for their specific sport through proper plate angles, weight, heights and pendulum design". They all operate on an athlete's gravitational force with their natural momentum pitch delivery, hitting or golf swing. This gravitational force design without springs is essential to game action training as continuous momentum is very important for creating power. Springs would create hitches and robotic movements which prevents an athlete from generating their natural game time momentum and power.
Success in the first 3 ½ years with the Power Drive Performance training aids is strong, now with thousands of high schools and baseball academy's, over 450 collegiate programs, with 19 professional baseball teams and many professional pitchers. All four Power Drive Performance training aids are sport specific products that teach the importance of athletes using their stronger lower body muscles as the start of the kinetic power chain. Now with all four PPD products on one new umbrella web site it easy for individuals and families to learn about each and their specific use.
All Power Drive Performance products have the same multisensory training aid attributes which gives the pitcher, hitter or golfer the same instant positive auditory CLICK feedback when done properly. This auditory sound and kinetic feel teaches athletes to use their lower body muscles at the right time.
Miller said "the company logo remains the popular PPD signature. From any of the four brand sites the customer can navigate to the Power Drive Performance mother site simply by clicking on the PPD logo. He added all PPD models are
Designed by PROFESSIONAL trainers / coaches
Built by PROFESSIONAL USA craftsman
Used by PROFESSIONAL athletes
All Power Drive Performance training aids are made in the USA out of solid US produced steel in Brockton, MA and then powder coated for durability in Springfield, MA. Eight small USA companies are involved in the high quality production. The design is built to last a players/coaches career and to with stand heavy team and academy use. Miller said, "With large numbers of professional and collegiate athletes training with PPD's, the quality has to be bullet proof". The Softball Power Drive, Hitters Power Drive, Golfers Power Drive and Pitchers Power Drive can be reviewed and purchased directly from Power Drive Performance. See product demonstration in super slow motion at 1,000 frames per second at http://www.powerdriveperformance.com
About Power Drive Performance
Power Drive Performance is based in Holliston, Massachusetts. They are the developer of the US patented original Pitchers Power Drive Professional / Collegiate model and the Pitchers Power Drive Youth model. The design of the Pitchers Power Drive comes from their extensive experience working with and training pitchers at their Winning Pitchers Baseball / Softball Academy. Pitchers Power Drive is a trademark of Pitchers Power Drive. To learn more about Pitchers Power Drive visit the Power Drive Performance website. You can also follow Pitchers Power Drive on Facebook, Pitchers Power Drive on Twitter, and Pitchers Power Drive on YouTube