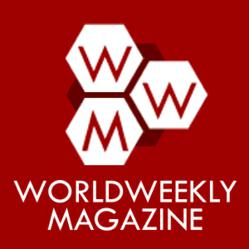 World Weekly Magazine has been getting overwhelming response. The online news magazine has been attracting hundreds of thousands of visitors every day since it went live, prompting them to make a mobile app to increase readership exponentially.
(PRWEB) August 31, 2012
World Weekly Magazine, one the world's favorite resource for international news and information, has recently released its mobile app for Android OS. Smartphone users with this open-source operating system have access to the website's latest updates as well its earlier news items.
World Weekly Magazine (WWM) has been receiving overwhelming response over its website. The online news magazine has been attracting hundreds of thousands of visitors every day since it went live, prompting them to make a mobile app to increase readership exponentially. "Our readers have been so wonderful," World Weekly shares. "They help us get traction, share our site to their friends, and continues to give positive feedback and suggestions for further development." The world news site also adds that aside from growing their community base, creating an Android app is their way of thanking their readers for the loyalty and support they have given them since day one.
The online news portal covers current events from around the world. Its topics are mainly about health, education, technology, communication, and business and economics. The company has chosen elegant yet easy-to-read type of writing and a magazine type of layout to appeal to a wider range of readers. "People of coming from different cultures and age groups come to our website and we want to keep it that way. World Weekly is for everyone and anyone who wants to be updated with the latest happenings from around the world."
Making Improvements
World Weekly Magazine's Android app, which took months to create, is still on its beta version. The US-based blog-style magazine admits that it is still under development and will undergo major changes in the coming weeks. "Our developer friends were kind enough to point out the bugs and even provided us a solution to fix them," the news site gratefully mentions. "The problem was resolved quickly and the update was rolled in just a few hours."
Although simple, the mobile app features a user-friendly and easy-to-navigate interface. Aside from the well-written articles from its contributors, the app also displays thumbnails and full images. The mobile app features the website's maroon color and designed with its signature hexagon icons. World Weekly Magazine's app is available to any type of Android-based mobile device but it is specifically developed for tablet computers.
The Future of the App
When asked what developments its readers can expect in the coming week, the online magazine site replies, "We want to incorporate rich media content to make the interface more alive. We will be enabling the Disqus commenting feature soon and we will be allowing our readers to easily share their favorite news on Facebook and Twitter." World Weekly Magazine's website already features these functionalities but plans to bring them to its mobile app as well.
The World Weekly Magazine's mobile app is currently under development and made available only to its community and selected few members of the press. Visit http://www.worldweeklymagazine.com for more information.
About World Weekly Magazine
World Weekly Magazine is an online resource for news and information from all over the world. It covers topics such as finance, health and science, and mobile communications among others. The magazine website features writers and contributors who come from different culture and backgrounds and specialize in their respective fields. World Weekly Magazine gives access to its news updates through social networking sites and its latest medium, its mobile app.