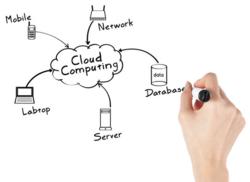 Howtohostawebsite.com pushes to protect children from pornography online
Stafford, Virginia (PRWEB) August 31, 2012
Online pornography has always been a controversial topic. XXX stores card people and magazines require age verification, however anyone of any age can easily view pornographic material online. This is partially due to the fact that pornography is regulated loosely online. There have been a number of ideas such as limiting them to .xxx extensions or even .porn. This legislative push has been met with serious resistance from the porn industry for fear that it would damage existing brands or decrease traffic on popular .com websites that host pornographic material.
How To Host a Website is pushing a joint proposal that meets the requirements cited by both sides. Instead of requiring pornographic services to change their branding or name they can simply limit the images and videos so they're served from a restricted TLD. Sites can continue to operate under their .com or business name, however the actual pornographic material to include images and videos would be required to come from a .xxx or similar TLD. This change would allow parents to protect their children and their households from online pornography. Whether it's a child intentionally looking up the material or an adult that accidentally clicks a link or is redirected to a porn based website, both would be protected.
If either of the cases above were to occur the website would load, however only the text would be displayed since the offending images or videos would fail to display. This type of technology is already in place using CDN's and other web based technologies that are used primarily for image hosting. Browser developers such as Mozilla (Firefox), Microsoft (Internet Explorer) and Google (Chrome) would be responsible for creating a parental or adult setting that can be enabled or disabled with a password. Once the adult option is disabled all content to include videos and or images would fail to appear if they came from the restricted TLD. Additional security measures could also be enabled by ISP's that provide a service which blocks access to the restricted TLD upon request.
Howtohostawebsite.com has tested this and it's appears to be a viable solution if it can receive backing from some of the industry web hosting leaders. Conservative critics are pushing to ban online pornography completely. However, that appears to be an uphill battle that they will have to fight for a very long time. In the interim it's possible to at least limit the exposure to children and adults that have a distaste for porn.