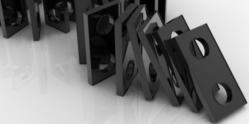 If you can just automate the revenue itself directly and not have to worry about the marketing and sales, you're one step ahead of the game. -Pete Williams
Melbourne, Australia (PRWEB) August 30, 2012
Pete Williams defines continuity in business terms as "residual or automated income." What this means is that a business has something in place—such as a fee or an affiliate program—which generates revenue on a continuous basis. Businesses can offer monthly subscriptions to their customers and thus guarantee themselves revenue on a month-to-month basis. Continuity in the form of monthly payments is one way to generate nearly endless revenue. Because the process is automated, it saves business owners both time and money by allowing them to have more flexibility. With continuity program, business owners no longer need to go out and pound the pavement for new customers, as it were.
Continuity is a very cost-effective way to manage marketing in any type of business. Dom Goucher points out that once a business has sold something such as a subscription to a customer, the subscription carries on automatically on a regular basis and brings money into the business.
There are several ways in which a business can take advantage of having a continuity program in place. Online membership sites are an obvious example. "People pay to be a member every month and then you deliver content [or] advice in whatever niche or space you're in," Williams explains. Businesses can also cash in on the continuity provided by having customers sign up for monthly newsletters, magazines, or entertainment services (think of Netflix). Continuity is all about providing something useful to a customer each week or each month. Companies can also offer their customers the ability to have certain items dropped off at their door, such as DVDs, CDs, and magazines.
Continuity also allows a business to streamline its inner-workings. Because continuity helps a business to better keep track of their monthly sales, profits, and memberships, they can preplan which services and goods need to be sent out on a month to month basis, ensuring expedited shipping to their customers.
Payment plans are another form of continuous income that any business can generate. Businesses that deal with high dollar items such as cars, homes, and jewellery can set their customers on month-to-month debit plans at a fixed rate until their car or home has been paid off. This takes stress off the customer, and also guarantees return income each month to the business in question.
Continuity programs such as sending out monthly samples of different products to consumers who have signed up for the program can also be used to promote products from other suppliers upon which businesses may be able to earn a commission.
Another benefit of continuity programs is that they are a great way to eliminate a business's competition. Williams is keen to mention the success of Dollar Shave Club, a business where customers pay a low monthly fee and receive a new razor each month. Their low entry fee of $1 per month prevents their subscribers from buying their razors anywhere else, because they know that they are guaranteed to get a great set of razors from Dollar Shave Club each month.
In short, regardless of whether a business is located in a brick-and-mortar store or only has an online storefront, any business can benefit from having a continuity program in place for generating consistent, predictable revenue.
To listen to the entire episode and read the transcript, visit: http://www.preneurmedia.tv/preneurcast/preneurcast062-continuity/.
PreneurCast is a marketing podcast covering entrepreneurship, marketing and business growth, hosted by award-winning entrepreneur and author Pete Williams and digital media creator Dom Goucher. It debuted on iTunes' New & Noteworthy, and has consistently been featured in the business category's What's Hot and Top Podcasts sections around the globe.