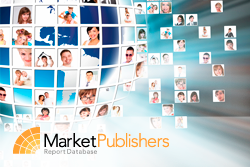 London, UK (PRWEB) August 29, 2012
What is the balance between the growth of Internet usage and revenue generation? Is the imbalance widening or closing? Which regions and countries dominate the Internet market today? Will Asia show the largest growth to eventually dominate in the future? Who benefits from the current growth? Are we moving towards an oligopoly? How will the key uses of the Internet evolve? How is the mobile Internet market evolving? What are the trends amongst the leading Internet markets: search engines, advertising, e-commerce, video, social networks and mobile applications? How are the two main revenue generators for the Internet – advertising and direct paid revenues – shaping the market and how will they evolve?
All these key questions and a lot more are discussed in the new discounted report "World Internet Services Market" created by IDATE Consulting & Research and recently published by Market Publishers Ltd.
Report Details:
Title: World Internet Services Market
Published: December, 2012
Price: US$ 4,200.00 3,360.00
http://marketpublishers.com/report/technologies_electronics/telecommunications/world_internet_services_market_idate.html
The report provides data and forecasts on the Internet services markets – uses and revenues, by country and region. It takes an in-depth look at the key services such as search engines, social networks, e-commerce, video services, mobile apps, online advertising and direct paid revenues – both fixed and mobile. Focusing on Europe, North America and Asia, the study analyzes the major trends by segment as well as the key players in the market.
Report Contents:
1. Key Findings: the Internet Economy
2. Worldwide Internet Usage
2.1 Internet users still growing and set to grow further, especially mobile
2.1.1. Number of Internet users
2.1.2. Internet penetration
2.2. Evolution of key Internet usages
2.2.1. Search to remain the most popular fixed online activity
2.2.2. Search and social networking lead mobile usage
3. Key Internet Players
3.1. Google
3.1.1. Continuing to lead the Internet with diversified services
3.1.2. Despite diversification, advertising the main revenue
3.2. Facebook
3.2.1. Monetisation is still an issue for the social networking giant
3.2.2. From solely advertising to a more hybrid approach
3.3. Amazon
3.3.1. Evolving to provide digital content and 3rd party tools
3.3.2. Resulting in healthy year-on-year annual turnover
3.4. Apple
3.4.1. Majority of sales is through devices, with mobile becoming evermore important
3.5. Comparison of content revenue per user for Google, Apple and Facebook
3.5.1. Google increasing, Apple decreasing, and Facebook rather lagging behind
4. Online Search
4.1. Online search – usage
Fixed search
Mobile search
4.2. Online search – revenues
4.2.1. USA dominates search market
4.2.2. UK dominates in terms of revenue per user
5. E-Commerce
5.1. Usage and revenues
5.1.1. Online shoppers
5.1.2. E-commerce revenues
5.2. Revenue per online shopper and m-commerce share
5.2.1. Revenue per online shopper
5.2.2. Share of m-commerce
6. Social Networks
6.1. Social networks – usages
Social network on the fixed
Social network on the mobile
6.2. Social networks – revenues
Advertising revenues
Paid revenues
7. Online Video
7.1. Fixed OTT online video - Usages
7.1.1. China has most users and will have largest growth
7.1.2. A mature market; growth to come from emerging regions
7.2. Fixed OTT online video - Revenue
7.2.1. USA dominates video ad market; all countries to grow
7.2.2. Paid revenue also dominated by USA
8. Online Advertising
8.1. Online advertising
Online advertising revenues
Share of online advertising in overall media advertising
8.2. Online advertising mobile
Mobile online advertising
Share o mobile in total online advertising revenue
More new market research reports by the publisher can be found at IDATE Consulting & Research page.