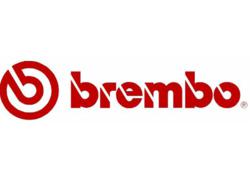 (PRWEB) August 31, 2012
Every driver wants his car to be powerful and fast, good both in corners and streights. The same importance is its ability to stop as fast as it can, under control and without any difficulties. Brembo brake systems are perfect choice for drivers having different driving skills and amounts of HP under the hood.
CARiD is now announcing the new Brembo products available on site url. CARiD is now on their way to finding the best car parts and accessories on the market. An exceptional quality and service standards are the reasons for Brembo to start cooperating with the leader of aftermarket car parts.
During more than 10 years of existance CARiD has gathered the invaluable and unique experience, different reviews and feedbacks on different products. This is well used in everyday work to avoid misunderstandings and difficulties. Every customer is fully satisfied and consulted.
Brembo is a world leader in brake systems production. Whether one has a car or bike, big or small, heavy or light, Brembo has a solution. Other manufacturers make cars fast and furious, Brembo makes it safer for one to stop, restraining those horses under the hood. The Italian company makes it possible to choose from simple road brakes to ultimate racing ones.
About CARiD.com: Founded about 10 years ago, this company now is a strong leader in aftermarket parts and accessories sales in US and worldwide. There one can find everything he needs for his car, from interior parts like dash boards or seat covers, to shining wheels, stylish spoilers and body kits. A customer is of a primary concern in the company, one can use phone or chat to be consulted, can watch videos, look at pictures and read different guides to pick what he likes and not to have doubts whether he needs it or not.
Site: http://www.carid.com/
Facebook page: http://www.facebook.com/CARiDcom
Twitter page: https://twitter.com/carid_com
Blog page: http://blog.carid.com/
About Brembo: Last year this Italian company has celebrated the 50th anniversary of their business, full of marketing, technological and competition successes. There's no doubt for racing champions and engineers in different countries, who's the boss, who's the Brakes King. This great company now has 36 plants in 15 countries all over the world with 6,000 people working there, and it's constantly growing, ready for new challenges and races to win.
Site: http://www.brembo.com/