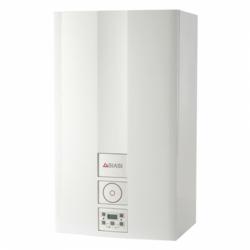 The Advance Plus combi boiler is a very efficient and an environment-friendly solution.
Colchester, Essex (PRWEB UK) 30 August 2012
TradePlumbing, one of the UK's leading bathroom and kitchen plumbing retailers, announces today the launch of a new range of high efficiency condensing combi and system boilers from the Biasi Advance Plus range, which are the latest in intelligent gas boiler technology from Biasi.
"The Biasi Advance Plus boilers achieve high efficiency, receiving an A rating on the Sedbuk database, the efficiency scheme for all boilers in the UK. In addition, the Biasi Advance Plus boiler range features a quad-core processor technology, which means that if the boiler develops a fault, it will continue to work without shutting down completely," said Peter Clayton, owner of TradePlumbing.
The high efficiency (HE) Advance Plus condensing boiler captures more of the heat produced by the burned gas than a standard boiler before it is discharged into the atmosphere through the flue system. The temperature of the flue gas in the high efficiency Advance Plus is much lower than a standard boiler, because much of the temperature is used to heat the water as well.
"The Advance Plus combi boiler is a very efficient and an environment-friendly solution. You can save money on the gas bill, by combining the Advance Plus boiler with a solar hot water system. The hot water cylinder allows the water to be heated using the available solar energy. If there is insufficient solar energy, the Biasi Advance Plus combi boiler will be used to heat the water," added Peter Clayton.
TradePlumbing.co.uk has been trading online since 2006 and was launched as a result of the emerging eCommerce trend and the owner's family history in the field of running Plumbing and Heating Merchants and Showrooms. TradePlumbing, provides its customers with combi boilers and system boilers and excellent customer service.