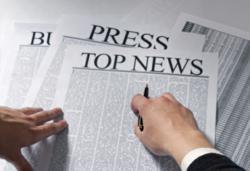 It is not just the sole trading website designers or freelance PR agencies that are disappearing...
Basingstoke, UK (PRWEB UK) 29 August 2012
Marketing agencies around the UK are slowly declining at the rate of around 1,000 per year according to findings by price comparison site Marketing Quotes. Since 2007, there have been over 5,000 marketing companies that have either vanished, ceased trading or been merged into other local marketing agencies.
Marketing Quotes has contact with over 25,000 UK marketing companies and has noticed that there has been a sharp decline in agency numbers since 2007 balanced against new marketing agencies starting up.
Anne Richards (who works with Marketing Quotes) commented 'it is not just the sole trading website designers or freelance PR agencies that are disappearing, but also some of the larger marketing companies have been closing also. We feel this may be to do with the fact that the recession has caused UK businesses to reduce their marketing spend, so a business that would have spend £50,000 on a re-design of their website in 2006 will maybe only look to spend £20,000 now, and expect the same features and functionalities. The truth is that there are more marketing companies closing than there are opening, which is a scary truth that our marketing and creative industry seems to be shrinking and not being replenished.'
Marketing Quotes has noticed an increase in foreign marketing companies pitching into the UK to encourage outsourcing sales and marketing to low cost countries such as India and China.
Anne Richards added 'we have seen more and more adverts on search engines (particularly for telemarketing, SEO and website development work) encouraging UK businesses to get quotes from low cost countries that charge considerably less than the UK. Some oversea companies have been offering website development for $9.00 per hour (versus £50+ here in the UK) which significantly undercuts UK marketing companies. We can understand (as can anyone) that UK businesses need to get the best deal, but it seems to be coming at a high cost to our economy and marketing industry here in the UK.
About Marketing Quotes - Marketing Quotes is a free service to UK businesses, to help get free advice and quotes from local industry experienced marketing agencies.