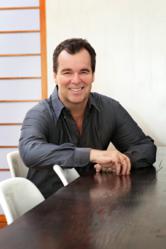 It is possible to become a property entrepreneur even if you've never bought or sold a house in your life. And it's possible for both the buyer and the seller to get what they want at the same time.
(PRWEB) August 29, 2012
2012 has seen a drastic change in the way property investing is being done in Australia, and property expert Rick Otton believes that this is due to investors discovering non-traditional ways of buying houses.
For more than 20 years, Rick Otton has been teaching property investment secrets for Aussies through boot camps and seminar trainings. Earlier this year, Otton released his real estate book which outlines all of the strategies the property guru has developed over the years.
"My 'How to Buy a House for a Dollar' book has shown that it's possible to buy as many houses as you want, using little or none of your own money and without getting a bank loan, even if you have less-than-perfect credit or have been locked out of the traditional banking system," Mr. Otton said.
He has also recently launched a series of property investing seminar workshops that explains and demonstrates how these techniques work, using actual deals closed by Rick Otton's students.
"My students will tell you there are more than enough transactions for everyone, and how much they enjoy connecting with a group of like-minded people, focused on creating positive outcomes in property and in life," said he.
Teaching by Example
Rick Otton believes that the best method of teaching is by example. His [property seminars have been designed to showcase actual deals of his successful students.
"My students were motivated to give my systems a go for various reasons. Some started working with me because they had lost their job, or they simply disliked what they were currently doing; others had a negatively geared property or needed passive income. But what they all had in common was they were open to new possibilities. For some of you, you may have to pretend to put all your money in a heap and burn it so you can feel what it's like to challenge yourself to be creative and look at property investing differently!" he said.
His property book is also jam-packed with case studies on property transactions using Rick Otton's techniques. In a specific case, Rob, one of his students, shared how he was able to buy a house for a couple who had no money for deposit.
Rick's student reveals in the book a transaction that he completed "The couple said that they could get this house really cheap. It was an unadvertised mortgagee-in-possession property on the central coast of NSW, which was selling for $160,000 plus stamp duty. The property was valued at $215,000 and I onsold it to the new owner (the guy who had asked me to buy it for him) for $213,000," Rob said.
Rob got an up-front deposit of $8,000 with positive cash flow of $363 per month. "He still owes me a deposit of $47,200, which he's paying back over a 30-year term with interest, and he'll probably refinance and pay me out in a couple of years," he added And you will find many more case studies like this within the book.
Mr. Otton said: "It is possible to become a property entrepreneur even if you've never bought or sold a house in your life. And it's possible for both the buyer and the seller to get what they want at the same time. It's not only possible, thousands of people from all walks of life have been doing it for years. And if they can do it, you can do it too."
Rick Otton has launched a series of property investing seminars to provide an in-depth discussion of his property strategies. For more info, please visit: [HowToBuyAHouseForADollar.com/Register
About Rick Otton
Rick Otton has spent decades making money by snapping up inexpensive real estate and putting it to work building wealth. Now, he's teaching other Aussies how to do the same.
Otton is the founder and CEO of We Buy Houses, which operates in the U.S., U.K., Australia and New Zealand putting his strategies to work every day.
Otton got his start in alternative real estate investment in 1991 and within a year acquired 76 properties. In years after, Otton made a fortune using his low-risk, high-reward strategies to inexpensively acquire real estate.
Now, Otton wants to share the wealth by sharing the wisdom, teaching Aussies how to buy and sell real estate without cutting banks and other middlemen in on the deal.
Otton has been featured in a variety of television programs and magazines, including Today Tonight, A Current Affair, Australian Property Investor and more.
You can learn more about Otton and how to invest in residential real estate without using banks at http://www.rickotton.com.