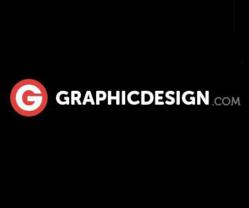 GraphicDesign.com is sending one lucky reader to the HOW Interactive Design Conference in Washington, DC or San Francisco.
Dallas, Texas (PRWEB) August 29, 2012
GraphicDesign.com is sending one lucky reader to the HOW Interactive Design Conference in Washington, DC or San Francisco. Two separate educational tracks at each event featuring experts like David Sherwin, Aaron Gustafon, and Mark O'Brien will be held. The experience is likely to be invaluable for those interested in the interactive design world.
To land a free pass to either conference, follow @atgraphicdesign, the official Twitter feed of GraphicDesign.com. Then, blast out the following Tweet sometime before September 12th at 11:59pm ET: "Thanks to @atgraphicdesign and @HOWbrand I just entered to get a free pass to HOW Design Interactive! http://graphicdesign.com/free-how." A winner will be randomly chosen using Interactive Wive on September 13th and contacted via Twitter to claim their prize. Full information can be found HERE.
GraphicDesign.com readers who don't win the freebie can still get a discounted rate for the San Francisco HOW Interactive Design Conference by registering for it using the code "DESIGNSF". The same holds true for the DC event using the code "DESIGN".
In other GraphicDesign.com news, not every brand redesign is a winner. As freelance graphic designer and creative director Matt Cannon wrote in a feature article this week on GraphicDesign.com, there's more than meets the eye when it comes to rebranding: "Rebranding is so much more than just changing a logo; it's a company reacting to the culture surrounding it and transforming to cater to that culture."
Cannon identified 10 brands that flopped when it came to reinventing themselves. First on the list was Tropicana, which changed its packaging from one that featured a mouthwatering orange with a straw sticking out of it to a pale orange and white carton with text that read, "100% Orange." Cannon compared the bland packaging to that of a generic store brand.
Graphic designers will also be steaming about the rebrand of Kraft, which regularly used blue block lettering with a red border. The new logo contains lower-case lettering with a slogan written in cursive that says, "Make Today Delicious." The rebrand didn't sit well with Cannon, who critiqued, "If the original brand holds strength under its belt and possesses a simple two-toned color scheme, then cosmetic surgery is not needed." Cannon added that the new Kraft logo has nine opposing colors.
At the end of his article on GraphicDesign.com, Cannon poses three questions to readers in an attempt to engage his audience as much as possible:
What do you think is the #1 worst corporate rebrand of all time?
What do you think is the main cause of a corporate rebrand failure?
What makes a "bad" logo?
Voting closes on September 9 and the article and poll can be found HERE. Visit GraphicDesign.com today to view the biggest rebranding flops.
ABOUT GRAPHICDESIGN.COM
GraphicDesign.com is a leading source of news and information devoted entirely to the graphic design industry. Employers, students, and freelancers come to GraphicDesign.com to read and discuss current news, information, events as well as to find graphic design firms and to post or search for graphic design jobs.