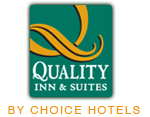 Best Internet Rate Guarantee just got better!
Hollywood, FL (PRWEB) August 30, 2012
In addition to the multitude of amenities and services, and excellent packages and deals the Quality Inn regularly provides, this Sun Life Stadium is adding new special packages and deals for football fans in the spirit of the upcoming sports season. This Hotel Hollywood Florida, conveniently located near the Miami Dolphins and the UM Hurricanes Football Stadiums, along with the famous Orange Bowl Football Game, recently added new routes to their Shuttle Services (which already include transportation to and from the local airports and cruise ports, with early boarding) to now include transportation to and from The Sun Life Stadium, making it easy, quick, efficient, affordable, and fun for football game-goers, cruise-goers, and all other loyal guests alike.
This Cruise Port Hotel located in the heart of Hollywood and Greater Fort Lauderdale is ideal for football fans, cruise-goers, and guests traveling for business, pleasure, or for any other possible reasons. Quality Inn, a pet-friendly hotel, offers a vast array of impressive amenities, services, and accommodations ranging from access to a spectacular outdoor heated pool and free continental breakfast each morning that includes Belgian Waffles and gourmet coffee, to free Wi Fi Access, free local calls, and cable television in each room. Currently, in the spirit of the sports season, they are offering special deals and packages for game-goers and have expanded their normal Shuttle Services to now include new routes to and from the football games and events at The Sun Life Stadium as well as to and from the Port Everglades Cruise Port.
While staying at the Quality Inn visitors will find themselves surrounded by the warm and welcoming hotel landscaping, atmosphere, and lobby area, the exciting downtown environment, and the vibrant night life. Guests will never lack entertainment at this Hotel Hollywood Florida, because in addition to the sports arenas, the Quality Inn is also conveniently located near a seemingly limitless array of famous locales and venues, such as multiple shopping malls and plazas like Las Olas and The Sawgrass Mills Mall, other popular tourist attractions such as Hollywood Beach and Fort Lauderdale Beach, Butterfly World, Jungle Island, The Seminole Hard Rock, The Fort Lauderdale – Hollywood International Airport, The Miami International Airport, Port Everglades Cruise Port, and the Port of Miami.
"Check-In Time" at this hotel next to The Sun Life Stadium is at 3 P.M., "Check-Out Time" is at 11:00 A.M., and according to the owner, "Always remember to book directly for the best rates on our website or via a phone call to our Hotel Reservations Office. Our guests are always our number one priorities, so we do everything we can to accommodate each one, not only initiating their satisfaction, but maintaining their satisfaction throughout their entire stay." Of course non-smoking rooms are available, and every room includes but is not limited to the following features and amenities: cable/satellite televisions equipped with a plethora of channels, telephones, wake-up calls and voicemail services, a refrigerator, microwave, coffee maker, iron, ironing board, hair dryer, free newspaper delivery, and private safe options.
Each guest of the Quality Inn has access to braille elevators, exterior corridors, free parking, and bus and large truck parking accommodations; and a group of rooms has been customized for specific package specials, for example the "Romance Package," which includes whirlpool bathtubs and other additional amenities. On-site Car Rental Services are also available; so again, ideal for football fans, cruise-goers, and tourists vacationing in South Florida and in the Hollywood/Fort Lauderdale area, guests will certainly get the most and the best value their money at the Quality Inn.
Additional information: the Quality Inn and Suites specializes in accommodations and services for "Pre- and Post-Cruise Vacations" and provides numerous accommodations for cruise-goers, such as shuttle service to and from the ports and early boarding options. This Cruise Port Hotel is also known for its breathtaking fountain that is surrounded by four supposedly "positive and powerful" benches, each representing a unique and special attribute. The beautiful fountain is surrounded by: The Bench of Love, The Bench of Peace, The Bench of Health, and The Bench of Abundance, and some even believe that those who sit on these legendary and mystical benches may acquire some of the powers they represent. This peaceful, special, and tranquil garden, especially with its amazing fountain and benches, is just one more positive feature of this hotel.
Media Contact:
Izzy Fintz
Quality Inn & Suites Hollywood Florida hotel
Phone: 954-981-1800