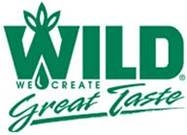 WILD and Sunwin have worked diligently over the past several years to utilize the plant science and stevia expertise of Sunwin to enhance WILD's sweetening capabilities and solutions
Qufu, China (PRWEB) August 30, 2012
Sunwin Stevia International, Inc. "Sunwin" one of the top global providers of high quality stevia extracts, including Rebaudioside A 98, announced today that it has entered into a worldwide stevia distribution agreement with WILD Flavors GmbH ("collectively "WILD").
Under the terms of the agreement, WILD is granted the non exclusive worldwide right as a distributor to market and resell all stevia products manufactured by Sunwin and use of all trademarks. In conjunction with the agreement, WILD also acquires an additional 7.67 million shares in exchange for its stake in Sunwin USA and granting Sunwin exclusive ownership of certain flavor formulations for use with Sunwin's stevia extracts developed by WILD at a value estimated at approximately $2 million. In light of the new distribution agreement, both parties have agreed to terminate the previous distribution agreement between WILD Flavors, Inc. and Sunwin USA.
Commenting on the announcement, Ms. Dongdong Lin, CEO of Sunwin Stevia International, stated "We are excited to further our relationship with WILD through this new expansive distribution agreement and through the increase of their equity stake in our company. WILD is one of the largest, privately-owned ingredient manufacturers in the food and beverage industry worldwide and we look forward to working more closely with them to capitalize on the growing market trends for healthier, low calorie and all natural food products. We look forward to supporting their global distribution efforts as we grow our company for the future."
Michael Ponder, CEO of WILD Flavors, GmbH expressed,"WILD and Sunwin have worked diligently over the past several years to utilize the plant science and stevia expertise of Sunwin to enhance WILD's sweetening capabilities and solutions. The agreement allows us to expand the technological advancements for stevia formulations and systems globally through our extensive worldwide R&D and sales teams."
About Sunwin Stevia International, Inc.
Sunwin Stevia International, Inc. engages in the areas of zero calorie, all natural sweeteners (Sunwin Stevia™ Extracts) and essential traditional Chinese medicine. As an industry leader in agricultural processing, Sunwin has built an integrated global firm with the sourcing and production capabilities to meet the needs of consumers throughout the world. For more info about Sunwin, please visit http://www.sunwininternational.com.
About WILD Flavors GmbH
WILD Flavors GmbH is headquartered in Zug, Switzerland, and is one of the world's leading suppliers of natural ingredients to the food and beverage industry. The company's management offices and production sites are located at Rudolf WILD GmbH & Co. KG in Eppelheim (Germany) as well as at WILD Flavors, Inc. in Erlanger (Kentucky, USA). Eight further production locations in Europe, USA, Canada, China, India, Japan and Dubai are part of WILD Flavors GmbH as well. The WILD Flavors product portfolio of natural-flavor ingredients includes full flavor and ingredient solutions for the food and beverage industry, known as flavor systems, as well as individual components such as flavors and extracts, natural colors, concentrates, sweetening systems, specialty ingredients, mint flavors, juice, seasonings, functional flavors, healthy ingredients, taste modifiers, and fermentation technologies. WILD Flavors' competence of global supply markets as well as technologically advanced production processes brings value to our customers on a daily basis. http://www.wild.de or http://www.wildflavors.com
Safe Harbor Statement
Sunwin Stevia International, Inc. is hereby providing cautionary statements identifying important factors that could cause our actual results to differ materially from those projected in forward-looking statements (as defined in such act). Any statements that are not historical facts and that express, or involve discussions as to, expectations, beliefs, plans, objectives, assumptions or future events or performance (often, but not always, indicated through the use of words or phrases such as "will likely result," "are expected to," "will continue," "is anticipated," "estimated," "intends," "plans," "believes" and "projects") may be forward-looking and may involve estimates and uncertainties which could cause actual results to differ materially from those expressed in the forward-looking statements. These statements include, but are not limited to, our ability to return our revenues to historical levels, our dependence on continued market acceptance of our products, competition, our ability to control our raw material costs, risks associated with operating in China, and other risk factors impacting our company, some of which may be beyond our control. We caution that the factors described herein could cause actual results to differ materially from those expressed in any forward-looking statements we make and that investors should not place undue reliance on any such forward-looking statements. Further, any forward-looking statement speaks only as of the date on which such statement is made, and we undertake no obligation to update any forward-looking statement to reflect events or circumstances after the date on which such statement is made or to reflect the occurrence of anticipated or unanticipated events or circumstances. New factors emerge from time to time, and it is not possible for us to predict all of such factors. Further, we cannot assess the impact of each such factor on our results of operations or the extent to which any factor, or combination of factors, may cause actual results to differ materially from those contained in any forward-looking statements. This press release is qualified in its entirety by the cautionary statements and risk factor disclosure contained in our Securities and Exchange Commission filings, including our Annual Report on Form 10-K for the fiscal year ended April 30, 2011.