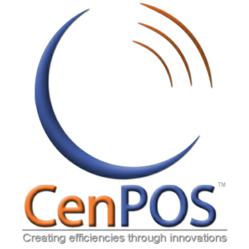 "Part of our continued commitment to being processor-agnostic" - Jorge Fernandez
Miami, FL (PRWEB) August 29, 2012
CenPOS announced today that it has certified with Chase Paymentech to provide payment processing services. CenPOS also stated that they have scheduled the next stage of development to certify for Level III Data processing under Chase Paymentech.
CenPOS is already certified with other major processors, including but not limited to First Data, Vantiv, TSYS, and Valitor. "This certification is part of our continued commitment to being processor-agnostic" said Jorge Fernandez, President and CEO, CenPOS. "Our partnership with Chase ensures that CenPOS merchants will have the richest transactional set that Paymentech provides."
About CenPOS
"Creating efficiencies through payment innovation"
Founded in 2009, Miami-based CenPOS is a payment technology provider. CenPOS is committed to providing its customers and partners with innovative solutions for today's rapidly evolving consumer payment choices.
CenPOS is an intelligent payment processing network that streamlines the payment experience for businesses and consumers by using state-of-the-art technology to replace inefficient, outdated payment systems. The network reflects the core values that drive the experienced and innovative CenPOS team: Simplicity, Scalability, Security and a holistic approach to payment processing strategies.
CenPOS provides solutions to a range of organizations including but not limited to retail, card not present merchants, automotive dealers, professional services and academic institutions; special programs are also available for non-profits. Call us: (305) 630-7960, or toll free: (877) 630-7960.
LinkedIn: http://www.linkedin.com/company/820255
Twitter: http://twitter.com/cenpos @CenPOS