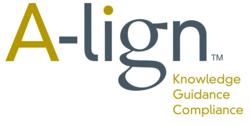 "Our purpose in sponsoring the SOC run was to have a little fun while strengthening our business relationships and ultimately providing support toward a worthy cause". a quotable
Tampa, FL (PRWEB) August 29, 2012
The fastest aggregate time of 81:25 was turned in by NorthStar Financial Services Group, LLC (http://www.nstar-financial.com). Based in Omaha, Nebraska, NorthStar is empowering investment advisors through innovation, expertise and integrity. They are a holding company for several subsidiaries which manage and service financial assets.
Daniel Applegarth, CFO at NorthStar, has requested the donation be sent to TD Ameritrade Institutional (The Foundation), a nonprofit organization whose mission is to help people in need take control of their financial lives by connecting them to the financial planning community. The Foundation supports a wide range of projects offering free financial advice to nonprofit groups who help those not traditionally served by the marketplace, including: low-income families, high school students, military personnel, and victims of disasters. (http://www.foundation-finplan.org)
"We are delighted to contribute to this foundation on behalf of Northstar Financial Services Group", stated Scott Price. "Our purpose in sponsoring the SOC run was to have a little fun while strengthening our business relationships and ultimately providing support toward a worthy cause".