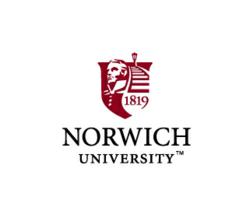 This is an exceptional program, and we are absolutely delighted that the NSF has selected Norwich as a grantee.
Northfield, VT (PRWEB) August 29, 2012
Norwich University officials announced a $975,000 grant from the National Science Foundation's (NSF) Scholarship for Service program.
Over the course of five years, this award fully supports eight Information Assurance (IA) students, who are chosen by the university, for their two upper class years including tuition; fees; medical insurance; books; travel; a stipend to cover room and board as well as providing an internship in the summer between their junior and senior years.
Upon graduation, the students will fulfill the "service" obligation through employment by a government agency in their area of expertise for two years.
"It is so gratifying to have the ability to reward our strongest students with this award," said Associate Professor Peter Stephenson, director of the Norwich University Center for Advanced Computing and Digital Forensics. "This grant goes a long way in supporting our program."
"This is an exceptional program, and we are absolutely delighted that the NSF has selected Norwich as a grantee," said Senior Vice President for Academic Affairs and Dean of the Faculty Guiyou Huang.
Also this year, two Norwich students earned full funding through the Department of Defense Information Assurance Scholarship Program (IASP) grant and scholarship competition.
As in the NSF program, students receive a full ride plus internships, and commit to go into government service for a period of time equal to that of scholarship support, year for year.
Norwich University was named a Center of Excellence in information assurance education by the US National Security Agency and Department of Homeland Security in 2001, and in 2011 it was designated by the US Department of Defense Cybercrime Center (DC3) as a pilot university of the Center of Digital Forensic Academic Excellence (CDFAE) program.
The existence of these programs and continued focus on cyber security at the national level has been advocated by Senator Patrick Leahy.
"Senator Leahy has served as a national leader for the development of cyber security capability, advocating for the Scholarship for Service program and supporting Norwich University's recognition as a Center of Excellence in Information Assurance and Cyber Security," said Phil Susmann, vice president for strategic partnerships and president of Norwich University Applied Research Institutes (NUARI).
Norwich University is a diversified academic institution that educates traditional-age students and adults in a Corps of Cadets and as civilians. Norwich offers a broad selection of traditional and distance-learning programs culminating in Baccalaureate and Graduate Degrees. Founded in 1819 by Captain Alden Partridge of the U.S. Army, Norwich University is the oldest private military college in the United States of America and the birthplace of our nation's Reserve Officers' Training Corps (ROTC). http://www.norwich.edu