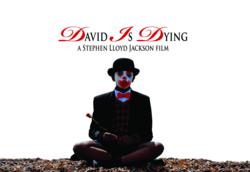 If the UK film industry fails to promote home grown, black British filmmakers, Jackson is more than happy to go further afield.
Chicago (PRWEB) August 30, 2012
Writer, producer and director Stephen Lloyd Jackson is in the process of negotiating deals with three major US cinema chains to have his 'sex and race' trilogy screened in key states throughout the United States. Jackson, a self taught filmmaker, has always been an advocate of self-distribution, especially in his country of residence, the United Kingdom. "For the kind of movies I make and the kind of people I like to have in them, it is not appealing for the people who run certain aspects of the UK film industry to promote my material."
However, Jackson seems to have a cordial relationship with his American cousins from across the pond. Having won no less than seven film festival awards in the United States for his powerful tragic drama 'David Is Dying', Jackson is delighted to welcome certain cinema distributor's proposals to screen the entire forthcoming 'sex and race' trilogy, including 'David Is Dying'. "The American independent film - going public and the people who run the film business are much more accommodating to black filmmakers like myself and the material we put out there".
Therefore, Jackson is welcoming this interest from major US cinema distributors and is looking forward to seeing his films being shown on the big screens there.
David Is Dying is available to download on the 'SAR Movie Channel' and will be available on DVD from Amazon next month.