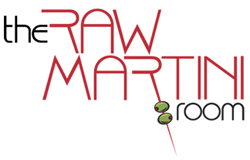 St Augustine, FL (PRWEB) August 29, 2012
Raw Martini Room is the newest nightclub and cocktail lounge in the St. Augustine, Fla., area. The owner's goal was to provide visitors with an unforgettable experience. To accomplish this, the bar was designed with fun and relaxation in mind and offers a diverse selection of drinks and, of course, martinis.
As Fitzgerald wrote, "genius is the ability to put into effect what is on your mind." This was the inspiration for the owners of the Raw Martini Room. With a passion for martinis and good times, they went to work building a club exemplifying the things they enjoy. The end result is a bar focused on giving its patrons the best service and the best drinks.
The owners of Raw Martini Room take pride in its expansive drink selection and organic martini offerings. The bar features a variety of cocktails, beers, and wine as well as its namesake: the martini. Utilizing fresh and vibrant ingredients, the martinis found at Raw Martini Room are unlike any other. The staff is made of true martini connoisseurs who enjoy sharing their art with guests.
Raw Martini Room is also an ideal destination for nights out on the town. With an open layout and plenty of room, the cocktail lounge and martini bar is an excellent spot for both singles and group outings. The club also features a sound lounge, where the latest music is played. Patrons are invited to join Raw Martini Room for its grand opening and to try some of its soon-to-be-famous signature martinis. The club is open seven days a week from 5:00pm until 2:00am. Happy hour is offered on Monday through Friday from 5:00pm until 7:00pm.
About the company:
Raw Martini Room, St. Augustine's newest martini bar and cocktail lounge and social gathering venue for fun, music, and live entertainment. Serving a wide array of martinis, including organic martinis, cocktails, beers, and wines. For more information visit their website at http://www.rawmartini.com.