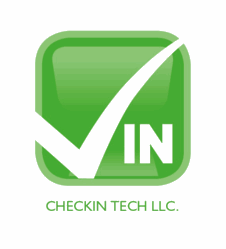 Our iPad check-in services have helped us provide check in rates 10 times faster than traditional paper guest list systems as well as the ability to make real-time changes to lists on the fly.
New York, NY (PRWEB) August 31, 2012
CheckIn Tech, a New York based tech startup, has developed a state-of-the-art service using the user-friendly tablet—not paper—to check guests into busy events. The guest check-in service is the brainchild of CheckIn Tech CEO Steve Feder, an event manager who came up with the concept while working on his MBA capstone project at The Zicklin School of Business. According to Mr. Feder, "I was waiting in line to check in at a friend's fundraiser at the Hilton. I noticed right away how excessively long it took to check in. Everyone waiting in line was getting frustrated with the process. As someone who had planned a variety of events in the political, entertainment, non-profit and corporate industries, I recognized that there must be a practical way to significantly improve the entire guest check-in process and eliminate the sense of frustration guests usually experience."
CheckIn's clients now range from small non-profits to large corporations all of whom enjoy the benefits of the CheckIn Tech service, which include shorter lines, the ability to make last minute changes to their guest lists, a clear idea of who did and who did not attend their event, and a built in defense mechanism against gate-crashers. CheckIn Tech's IPad guest registration services have been used for events as versatile as galas, fundraisers, cocktail receptions, concerts, red carpet functions, corporate outings, upfronts, and movie premieres, to name a few. They were also used for a recent bar mitzvah.
CheckIn Tech charges a flat rate providing pricing packages rather than a per name fee. Each package includes an onsite manager for two hours so that clients can focus on their event while CheckIn Tech ensures all of the guests are properly checked in. CheckIn Tech's system is typically ten times faster than traditional, paper guest lists. This speed has almost guaranteed no lines at events where CheckIn Tech is present. Mr. Feder commented on the system's speed and efficiency, "CheckIn Tech recently processed 572 people in 21 minutes at the Charlotte R. Bloomberg Children's Center dedication ceremony at John Hopkins University. Our client had no lines within minutes of opening the doors for the event." Since its launch at the beginning of this year, CheckIn Tech has worked close to 100 events in 10 states and 4 countries and checked in over 50,000 guests.
This month, CheckIn Tech has launched its newest service, CheckOut, an on-site credit card payment feature letting clients charge for tickets at the door. Clients have also requested CheckOut for the payment of silent and live auction items on site.
About CheckIn Tech., LLC
CheckIn Tech (checkintech.com) started as the MBA capstone project of entrepreneur Steve Feder. Mr. Feder first started working in event management in 1996 through a summer internship in the White House's Office of Presidential Advance. Following his work on various political campaigns, he accepted a position as associate producer for Rehage Entertainment, working on the Revlon Run Walk for Women and the Voodoo Music Experience festival. After several years producing events, he launched Steven Feder Consulting, working with clients such as MTV, NFL, NYC 2012 Olympic Bid, and the Democratic National Convention.