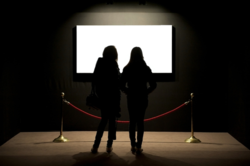 Jackson Hole, WY (PRWEB) August 30, 2012
The Jackson Hole Fall Arts Festival is quickly approaching and the town is buzzing about what's in store for the latest installment. The 28th annual Jackson Hole Fall Arts Festival will begin on September 6th and continue through September 16th. The 10 day event will showcase some of the finest art, sculptures, cuisine, music and more. There will be over 50 events going on over these 10 days and the town of Jackson Hole couldn't be more excited. Those who are travelling to Jackson Hole should stay at The Lodge at Jackson Hole which is a beautiful hotel in a perfect location close to all of the festival events.
Jackson Hole and its beautiful natural surroundings create the perfect backdrop for such an event. Both nationally and internationally recognized artists will have their works on display. Attendees will have a chance to see, taste, and hear many different forms of art. Art enthusiasts will certainly enjoy the many different galleries where they can view pieces from extremely talented artists. Events like the 20th Annual Western Design Conference Exhibit Sale will have pieces available for purchase so attendees can take a piece of the festival home with them.
Music plays a major role in the Jackson Hole Fall Arts Festival year after year. Enjoy many different genres of music from some tremendously talented musicians. Live music will be a part of many of the events going on during the festival. Those attending the festival will be able to listen to some great music while they browse the fine art and taste the delectable cuisine.
The Jackson Hole Fall Arts Festival is well known for its diversity. This festival showcases many different artistic inspirations. Attendees will see a wide range of culinary, wildlife, Native American, landscape and Western art on display. The wildlife art events like Mangelsen - Images of Nature Gallery, Wilcox Gallery's "Wildlife and Wildlands Annual Show" Opening, and the Trailside Gallery showcase some of the most incredible wildlife paintings and photographs.
Some of the festival events are free while others require tickets. Now is the time to plan which events to see. Attendees coming from out of town will also want to book a hotel room for the days they are attending. The Lodge at Jackson Hole is the perfect setting for such an event. It is located in the heart of Jackson Hole and is close to all of the festival events. Art enthusisasts will particularly enjoy the rustic western decor of the Lodge. For more information visit http://lodgeatjh.com.