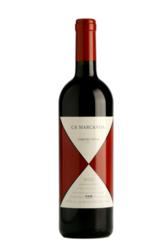 Gaja's decision to partner with Bibendum is a very strong endorsement of our ability to sell outstanding quality wines to the UK on trade and independent merchants
(PRWEB UK) 31 August 2012
Bibendum Wine Ltd have added Ca'Marcanda, the Tuscan estate owned by Gaja, to their Italian portfolio. Bibendum will represent the wines exclusively to the UK on trade and independent merchants.
Ca'Marcanda is located in the Bolgheri district in Tuscany's Maremma region, south of Livorno. The estate was bought by Angelo Gaja in 1996 and extensively replanted with Cabernet Sauvignon, Merlot, Cabernet Franc and Syrah. Since the first vintage in 2000, Ca'Marcanda has established itself as one of the very top estates in Tuscany, receiving international critical acclaim for its wines.
Bibendum Director of Buying for the northern hemisphere, Stuart Grundy, said: "It is not every day that you get the opportunity to work with one of the most famous families in wine. Gaja's Piedmont wines are a benchmark for that region and Ca'Marcanda is quickly establishing a similar reputation for uncompromising quality in Tuscany. Gaja's decision to partner with Bibendum is a very strong endorsement of our ability to sell outstanding quality wines to the UK on trade and independent merchants."
Gaia Gaja, Angelo's daughter and the company's export director, said: "We are always looking to work with like-minded businesses that really understand the Gaja philosophy – and Bibendum fit the bill perfectly. The UK market is very competitive and we wanted a partner with the strength across all sectors of the on trade to build the Ca'Marcanda brand in top quality restaurants. This is a new chapter for Gaja and Ca'Marcanda in the UK and we are very much looking forward to the success of this new partnership."
Bibendum is importing three wines from Ca'Marcanda: Promis 2010 (RRP £24.99), Magari 2009 (RRP £34.99) and Ca'Marcanda 2008 (RRP £59.99).
The wines will be available to Bibendum's on trade and independent merchant customers from the end of September.
About Ca'Marcanda
Tuscany's Maremma area, south of Livorno, is one of Italy's most dynamic wine regions. Ca'Marcanda, the Gaja family's wine estate, is located in the famed Bolgheri district in the commune of Castagneto Carducci.
The winery's name comes from the Piedmontese dialect and means "house of endless negotiations." It refers to the hundreds of hours Angelo spent trying to convince the property's previous owners to sell the estate, which had been primarily an olive grove and fruit orchard, with only a few hectares of vineyards.
Bolgheri's hot summer days, freshened by brisk sea air and cool nights, create an ideal climate for Cabernet Sauvignon, Merlot, Cabernet Franc, Sangiovese and Syrah vines. The estate is characterized by two distinct soil types - terre brune (dark soil), predominantly loam and clay, and terre chiare (white soil), which is richer in limestone and filled with stones and pebbles. As in his native Piedmont, Angelo Gaja's goal is to produce wines that are true to their origins, reflecting the distinctive qualities of their unique terroir.