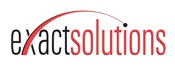 iReplay will help organizations make an educated go/no-go decision before they have to deploy any changes into the business-critical production environment
New York, NY (PRWEB) August 30, 2012
Exact Solutions today announced that iReplay, their SQL workload capture and replay product, now supports DB2 10 LUW. iReplay gives organizations the ability to accurately assess the performance impact of planned database upgrades, patch deployments, and migrations of the underlying infrastructure.
iReplay records completes production database workloads, and recreates them in a non-production environment for performance and load testing. iReplay supports all manner of database traffic, including static and dynamic SQLs, BLOBs and CLOBs, XA (distributed) transactions, scroll cursors, etc. iReplay scales to handle over 100,000 SQL queries/second and thousands of concurrent connections.
"With IBM's recent release of DB2 10 for LUW, we anticipate that many companies and agencies will want to upgrade from their current DB2 9.x environments", said Exact CTO Ruchir Garg. "Although the upgrade should result in an overall improvement in [query response] performance, what you may find is that while some SQL requests will see improved performance, some actually see a decline. The key is to be able to identify which queries have improved and which one's haven't -- and by how much -- so you have an accurate assessment (and advance notice) of what impact the proposed upgrade will have on your specific workloads. This will help you make crucial adjustments to ensure continued performance thresholds."
iReplay non-intrusively captures your production (DB2 9.x LUW) workload, and then replays that workload against DB2 10 LUW in your test lab. iReplay then provides detailed metrics and analysis on the performance and behavior of source vs. target databases. This allows you to quantify how DB2 10 will impact your actual production workloads; as well as identify which query constructs will be positively or negatively impacted (and by how much) by the proposed upgrade.
"By precisely recreating, in the test lab, the full scale and complexity of the actual production workload," added Garg, "iReplay will help organizations make an educated go/no-go decision before they have to deploy any changes into the business-critical production environment."
About Exact Solutions:
Exact Solutions Inc. is a privately-held software company headquartered in New York City. Founded in 1998, Exact's customer list includes some of the world's best-known companies. Exact's expertise lies in the areas of network-packet-based SQL monitoring, query performance measurement, and performance/load/capacity testing for high volume, business-critical database environments. The iWatch family of products provides non-intrusive SQL query performance monitoring for high-transaction databases; the iReplay family of products provides production SQL workload capture and replay capabilities for testing databases during upgrades and platform migrations. Learn more at http://www.exact-solutions.com.