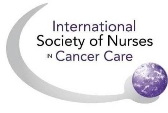 Over 600 International Oncology Nurses to Attend the 17th International Conference on Cancer Nursing (ICCN) in Prague!
Vancouver, BC, Canada (PRWEB UK) 31 August 2012
The 17th ICCN will be held at the Hilton Prague Hotel, from September 9 - 13th, 2012, in the historical city of Prague, Czech Republic. This conference offers the unique opportunity to meet with international cancer nursing leaders from all over the world, in one place at one time. The theme of the 17th ICCN will be: 'Enhancing Patient Safety through Quality Cancer Nursing Practice' and plenary topics will include education, quality and patient safety, innovation in practice and roles, workforce and healthy workplace issues, and politics, policy makers and economics. A final program is available on the ICCN website at http://www.isncc.org
A major component of the 17th ICCN will be the activities supported by the Bristol-Myers Squibb Foundation, including the annual Bridging Cancer Care™ Grantee Summit and the Tobacco Cessation Workshop for Czech Nurses. The Grantee Summit will provide a platform for Bristol-Myers Squibb Foundation grantees and partners to share best practices and participate in educational sessions led by global health experts and cancer advocates. The Tobacco Cessation Workshop for Czech Nurses is the culmination of a 2 year project including a series of capacity-building Tobacco Cessation Leadership Workshops in the Czech Republic to educate nurses on advances in tobacco control, cancer prevention, treatment and care.
To learn more about ISNCC and its international activities, please visit: http://www.isncc.org. Please join us at the ICCN Press Conference on Tuesday September 11, 2012 at 9.00am at the Hilton Prague Hotel, Czech Republic.
About ISNCC: The International Society of Nurses in Cancer Care (ISNCC) is the international voice of oncology nursing dedicated to the mission to maximize the role of nurses to reduce the global burden of cancer. As a global nursing community, the vision of ISNCC is to foster the improvement of health, through cancer control. ISNCC is the only international federation of national cancer nursing societies, oncology institutions and individual cancer nursing professionals.