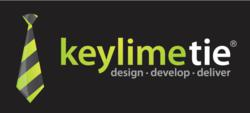 Being ranked amongst the Inc. 5000 is an incredible honor for us and a great acknowledgement of our hard work.
Downers Grove, IL (PRWEB) August 29, 2012
KeyLimeTie, LLC, a Chicago area-based interactive design and development agency specializing in web and mobile technologies, recently announced that Inc. magazine named the Company to its 2012 Inc. 5000 List, an exclusive ranking of the nation's fastest-growing private companies in the US. Ranked at No. 2171, KeyLimeTie joins 240 other Chicago area-based companies, including customers Authentify, PLS Financial Services, Parts Town and Meatheads, among other prominent brands featured on this year's list.
"Being recognized by Inc. Magazine is a significant accomplishment and designation that we aspired to achieve when we started KeyLimeTie 5 years ago" said Chris Pautsch, Co-Founder and CEO of KeyLimeTie. "We are proud to be included with the other companies on the list who have achieved similar, accelerated growth over the past few years."
For the 3-year period, KeyLimeTie achieved a 119 percent revenue growth rate putting it ahead of the median growth rate of 2012 Inc. 5000 companies of 97 percent.
"Our company's growth is directly attributable to our talented staff and our outstanding clients who continue to trust in our insight and expertise to elevate their brands and reputations through technology and innovation," said Brian Pautsch, Co-Founder and President of KeyLimeTie. "Being ranked amongst the Inc. 5000 is an incredible honor for us and a great acknowledgement of our hard work."
Complete results of the Inc. 5000 List, including company profiles and an interactive database that can be sorted by industry, region and other criteria, can be found at http://www.inc.com/5000.
Methodology
The 2012 Inc. 5000 List is ranked according to percentage revenue growth when comparing 2008 to 2011. To qualify, companies must have been founded and generating revenue by March 31, 2008. They had to be U.S.-based, privately held, for profit, and independent—not subsidiaries or divisions of other companies—as of December 31, 2011. (Since then, a number of companies on the list have gone public or been acquired.) The minimum revenue required for 2008 is $100,000; the minimum for 2011 is $2 million. As always, Inc. reserves the right to decline applicants for subjective reasons. Companies on the Inc. 500 are featured in Inc.'s September issue. They represent the top tier of the Inc. 5000.
About KeyLimeTie, LLC:
KeyLimeTie is a full-service design, development & digital strategy agency, helping clients communicate more effectively and intimately with their customers through interactive marketing channels. Specializing in web and mobile technologies across a variety of platforms, KeyLimeTie provides content management, ecommerce, and custom application solutions, while also assisting customers with social media campaign and reputation management. For more information about KeyLimeTie and its services, please visit http://www.keylimetie.com.
About Inc. and The Inc. 5000 List:
Inc., the only major business magazine focused exclusively for CEOs of fast-growing, private companies, delivers real solutions for today's innovative company builders. Inc. provides hands-on resources and market-tested strategies for managing people, finances, sales, marketing, and technology. The publication also looks beyond work to address the entrepreneurial lifestyle. Inc. inspires and informs, with cutting-edge coverage that reflects our readers' energy, brashness, and imagination.
The Inc. 5000 is a list of the fastest-growing private companies in the nation. Started in 1982, this prestigious list of the nation's most successful private companies has become the hallmark of entrepreneurial success. For more information on Inc. and the Inc. 5000 List, visit http://www.inc.com.