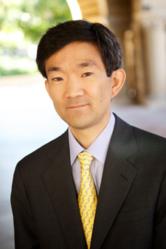 Properly implemented, the ethics and compliance program can positively influence organizational culture and improve company performance.
Palo Alto, CA (PRWEB) August 30, 2012
On September 11, 2012, Douglas Y. Park, a Partner with the law firm Rimon, PC, will participate in a panel webinar on The Role of Global Ethics and Compliance as a Guide for Your Organization. The web conference, sponsored by the Global Outsourcing Association of Lawyers (GOAL), will address several important questions about the structure and implementation of ethics and compliance programs.
Among the topics Mr. Park will discuss during the session are:

What should your organization's training on ethics and compliance issues look like?
When was the last time your organization's ethics and compliance policies were reviewed by a credible third-party?
Does your organization validate its compliance with organizational policies and procedures through on site evaluations?
What role should the board of directors play in ensuring that the ethics and compliance program is used to positively influence organizational culture and to improve company performance?
Mr. Park explained the importance of establishing and maintaining a robust ethics and compliance program: "Properly implemented, the ethics and compliance program can serve an exemplar of responsible behavior and integrity throughout the entire organization. Your company's ethics and compliance program should be regularly reviewed and updated by legal counsel as well as the board of directors."
Other panelists will discuss questions such as:
Do your employees trust that they can report concerns without fear of retaliation?
Do your employees trust that management will respond to reported issues appropriately and report back on progress?
Are you aware of ethics and compliance trends and news?
How a compliance program that meets the specifications of an "effective compliance program" under the US Sentencing Guidelines and analogous federal agency guidance can help to mitigate the consequences of violations that might subject corporations to significant sanctions?
Further details about the webinar, including registration information and the complete list of panelists, are available on the GOAL website.
ABOUT RIMON, PC
Rimon was sculpted by AmLaw 50 lawyers as a new model for the efficient delivery of comprehensive legal services built on meeting client demands for superior counsel. It is not saddled with adherence to outmoded business methods of law firms of the prior century. Rimon is a law firm uniquely suited to current client needs and demands. It is a multidisciplinary team of highly skilled attorneys with decades of experience from the best law firms in the world and real business and trial experience.
ABOUT DOUGLAS Y. PARK
Douglas Y. Park is a Partner and Chief Sustainability Officer of Rimon, PC, in Palo Alto. He helps companies, boards of directors, and investors address issues that cut across corporate governance, corporate and securities law, and strategy. Doug teaches classes on starting startups, mergers and acquisitions, and integrated business and legal approaches to business challenges through the Stanford University Continuing Studies Program. He holds an AB magna cum laude with highest honors from Harvard College, a PhD in Business from Stanford Graduate School of Business, and a JD from University of Michigan Law School.