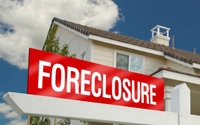 "The foreclosure epidemic is showing no signs of a slowdown. Millions of Americans owe more than their home is worth and economic conditions have not radically improved"
Denver, CO (PRWEB) August 31, 2012
Denver foreclosure attorney, Richard Casey of the Casey Legal Group, is tired of hearing about the lack of real, actionable information that is available to local homeowners who are faced with loan modification and foreclosure defense issues. Looking for a way to further educate Colorado homeowners, Mr. Casey has teamed up with a non-profit advocacy group, Neighborhood Community Foundation and their successful Foreclosure Prevention Workshop to give Colorado Homeowners a fighting chance against big banks and unscrupulous lenders.
"The foreclosure epidemic is showing no signs of a slowdown. Millions of Americans owe more than their home is worth and economic conditions have not radically improved", says Richard Casey, a Denver-based consumer advocate and foreclosure defense attorney. "Real solutions are available, however the stigma of shame associated with foreclosure has often kept people from seeking help, thus costing them dearly", Casey adds. "These workshops have been conducted in Ohio, Illinois and Florida and have been successful at educating people about the latest foreclosure information and trends while providing proactive tools that they can use to help save their homes. I am excited about bringing this valuable workshop to the people of Colorado".
FREE FORECLOSURE PREVENTION WORKSHOPS: REGISTER @ 1-877-306-5299
September 6: Littleton – Hampton Inn – 7:00 PM
September 12: Brighton – Hampton Inn – 7:00 PM
September 20: Lakewood – Courtyard by Marriott – 7:00 PM
September 27: Colorado Springs – Antlers Hilton – 7:00 PM
During the workshop Mr. Casey will share free legal advice about the most common types of errors and violations found in loan documents and provide a full explanation of the laws that protect homeowners when facing foreclosure eviction. In addition, homeowners will receive information from other non-profit agencies to help them properly assess a practical course of action for their needs. The workshop will answer many questions and provide insight to guide homeowners to the next positive step, wherever they may be in the process.
Topics of the workshop include:

Loan Modifications – Effective techniques that work
Federal Foreclosure Programs – HAMP and HAFA
Loan Audits – How to identify paperwork fraud or loan violations
Lender paybacks – Are you eligible to receive one?
Buy more time in your home – Simple steps to postpone your move
Protecting against foreclosure predators
County agency resources
Real legal defenses
Questions and Answers
These free Foreclosure Prevention Workshops are available to all Colorado-residents.
To register for Foreclosure Prevention Workshops throughout the Denver area, or to see a complete list of upcoming workshops, visit http://www.Neighborhood-Community.org or call The Neighborhood Community Foundation at 877-306-5299.
About the Neighborhood Foundation: The Neighborhood Community Foundation is an independent, non-profit organization that seeks to preserve and strengthen communities by partnering with city leaders, attorneys and relief agencies in educating homeowners about foreclosure prevention. We believe that education is the key to empowerment, and the best defense against losing your home is to arm yourself with the latest foreclosure information and resources and most importantly, to be aware of your legal rights.
About Casey Legal Group: Richard Casey focuses his practice primarily on consumer representation including foreclosure defense and loan modifications. He is committed to helping his clients fight the foreclosure machine and works tirelessly to see that the big banks don't take advantage of them. Mr. Casey also handles civil litigation and has successfully tried and won several trials and has settled numerous cases favorably for his clients. He has also participated in mediations and arbitration and has performed appellate work in the Colorado Supreme Court and the U.S. 10th Circuit Court of Appeals.
Mr. Casey received his law degree from the University of Denver-Sturm College of Law. He obtained a B.A. in political science from the University of Massachusetts and is licensed to practice in Colorado, as well as the U.S. District Court for the District of Colorado.
For More Information Contact:
Brent David
941.404.4471
bdavid(at)neighborhood-community(dot)org
###