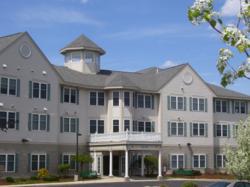 Boston, MA (PRWEB) August 29, 2012
TCAM, a leading investment manager for the affordable housing industry, today announced the establishment of its Preservation Desk to serve owners and capital partners addressing the needs of aging affordable housing investments. Through the Preservation Desk, TCAM will expand its current services helping owners and capital partners restructure investments and loans. Services include assistance with refinancings, property sales, transfers of LP interests, interim financing in advance of resyndication and other structured solutions.
"More and more of our clients are looking for new investment opportunities in older affordable housing, while others are looking to exit or to recapitalize properties or portfolios," said TCAM Chief Executive Officer Jenny Netzer. "We are helping them find innovative solutions to restructure the transactions, which are often very complex, to achieve their goals."
TCAM - http://www.tcamre.com - brings to clients a deep and broad understanding of affordable housing investment structures and the needs and requirements of capital providers in the industry. TCAM and its affiliates are not syndicators or fund sponsors and are independent of any obligations or interests, direct or indirect, which might create conflicts or distract attention from advising its clients.
TCAM provides a broad array of asset management and owner's representation services for clients including banks, insurance companies, corporations, owners, investors, lenders and state and local housing agencies, with a focus on affordable rental properties. TCAM is currently providing services related to 95,780 apartment units across the U.S.
TCAM is part of R.J. Finlay & Co. - http://www.rjfinlayco.com - a holding company of diverse businesses and investments with a central focus on real estate. Founded by Rob Finlay, R.J. Finlay & Co.'s portfolio spans 12 companies and includes nearly 300 employees throughout the United States.
For additional information about the Preservation Desk please contact Allen Feliz or Steve Spall at (617) 542-1200.