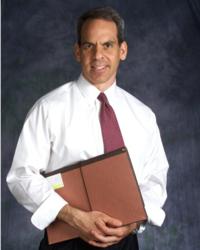 Buffalo, NY (PRWEB) August 31, 2012
The Small Law Firm, a personal injury law practice in Buffalo, New York, recently showed its support for the South Park High School marching band through donations and fundraising to help fund the band's recent trip to Cleveland, Ohio. In an effort to honor the hard work, dedication and perseverance that was demonstrated by the band's members, the Small Law Firm not only utilized its Facebook page and website to encourage friends, family and colleagues to make a donation to the band, but the firm also donated $1000.00 to the band for the trip.
"Our firm attended the South Park High School Marching Band Spring Concert last spring in support of their efforts and success," said attorney Craig Small. "The band's performance was inspiring and heart-warming. We were proud to be the official personal injury law firm of the South Park High School Marching Band Trip to the Rock and Roll Hall of Fame."
The Small Law Firm also designed and provided special Rock and Roll Road Trip t-shirts for the entire band and its staff. The donations and fundraising efforts on behalf of the South Park High School marching band signal the next step in the firm's success in giving back to the community and championing causes that support children.
One of the Small Law Firm's special practice areas is representing children who have been injured. From car and bicycle accidents involving children, to dog bite incidents and sports injuries, attorney Craig Small understands the sensitive nature of cases involving injured children, and is dedicated to fighting for them. For complete information about all of the Small Law Firm's personal injury practice areas, visit their website at http://www.callcraigsmall.com.
About the company:
Small Law Firm is a small and friendly personal injury law firm that provides personal attention. Our staff is hard-working, honest, and dedicated in every possibly way. The firm handles personal injury claims involving car accidents, bicycle accident, slip and falls, work site accidents, medical and legal malpractice, boating accidents, and dog bite injuries.
The firm is renown for develop lasting relationships with clients because of the personal attention they provide in every case. The firm handles all legal matters with a focus on the client's best interests. There is no attorney fee unless there is a recovery. For more information, please visit their website at http://www.callcraigsmall.com.