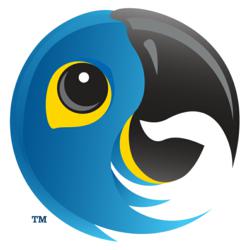 Jacksonville, FL/Austin, TX (PRWEB) August 29, 2012
U.S. Preventive Medicine, Inc. announced today that Macaw™ from The Prevention Plan™, its mobile health and fitness app, has integrated with MapMyFitness to provide Macaw users with interactive mapping and personal training logs to track both indoor and outdoor exercise.
Macaw is a full-featured app that assesses an individual's health risks and will serve as a hub to track health metrics and activity, as well as integrate information from other health and fitness apps, lab results and wireless devices.
MapMyFitness is the leading provider of digital health and fitness tools, with over 10.5 million users and dozens of corporate partners utilizing their platform. MapMyFitness allows users to track and share key exercise statistics, including routes, time, distance, pace, speed and elevation by aggregating fitness data from popular 3rd party fitness devices and also provides robust diet and nutrition tracking tools.
For members of U.S. Preventive Medicine's The Prevention Plan, Macaw will integrate data between the mobile app and the Plan's online health management platform using technology and services provided by Qualcomm Life Inc., a wholly owned subsidiary of Qualcomm Incorporated. Macaw can be downloaded for free on the iPhone and Android devices.
"MapMyFitness is a great addition for Macaw users because of its ability to bring social networking into their fitness routine," said Jason Fey, director of mobile solutions at U.S. Preventive Medicine. "People are more likely to make positive and long-lasting health changes when they can rely on a support system of family and friends."
"We're excited to be working with U.S. Preventive Medicine and Qualcomm Life to continue innovating at the forefront of the connected health movement," added Richard Jalichandra, Chief Executive Officer at MapMyFitness. "We feel that physical activity is the ultimate prescription for good health, and are excited to expand the roster of business partners using the MapMyFitness platform."
About U.S. Preventive Medicine
U.S. Preventive Medicine is leading a global preventive health movement focused on saving lives and money by keeping people healthy and better managing chronic conditions before they progress. Innovative products—The Prevention Plan™ web-based health management platform and Macaw mobile health & fitness app—are based on the clinical science of preventive medicine: primary (wellness and health promotion to keep healthy people healthy), secondary (screening for earlier detection/diagnosis) and tertiary (early evidence-based treatment to reduce complications and disability). The company is accredited in wellness and health promotion by NCQA (the National Committee for Quality Assurance) and disease management by URAC. More information can be found on Facebook, Twitter (@USPM) and YouTube.
About MapMyFitness, Inc.
Headquartered in Austin, Texas, MapMyFitness is a health and fitness technology company that powers the internet's largest social network of fitness enthusiasts. The MapMyFitness suite of website and mobile applications, under the MapMyRun and MapMyRide flagship products, use built-in GPS technology to provide more than 10.5 million fitness enthusiasts with the ability to map, record and share their exercise routes and workouts in an online database. In addition, users get access to a searchable database of over 45 million global routes, online training tools, nutrition tracking, fitness calculators, event listings, and the ability to easily share their activities with friends. The MapMyFitness enterprise platform provides a comprehensive suite of products for businesses of all sizes, from corporate wellness solutions to the development of custom fitness oriented apps. For more information, please visit http://www.mapmyfitnessinc.com.
# # #