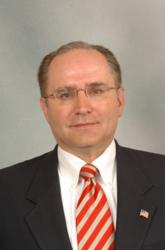 White Plains, N.Y. (PRWEB) August 30, 2012
Anthony J. Enea, Chair of the New York State Bar Association's Elder Law Section and managing partner of White Plains law firm Enea, Scanlan and Sirignano, today addressed the closing window of opportunity to take advantage of the current federal estate and gift tax exemption. For the first time in U.S. history, families may gift up to $10.24 million in assets free of federal taxes. Enea urges people to plan now as the current exemption is set to expire on December 31, 2012.
On December 17, 2010, the "Tax Relief, Unemployment Insurance Reauthorization, and Job Creation Act of 2010" was signed into law by President Obama. As a result, federal estate and gift tax credits were raised to unprecedented levels in 2011 – $5 million per person or $10 million for a married couple with spousal portability. The 2012 amounts, adjusted for inflation are $5.12 million per person or $10.24 per couple.
"These sweeping revisions give the majority of Americans a two-year window to engage in significant estate and gift tax planning federally tax-free," explained Enea. "For those with assets to gift in excess of $10 million level, the maximum tax rate was also reduced to 35% from the previous rate of 55%. The timeframe to act, however, is dwindling fast."
If the provisions of the 2010 Act expire as scheduled, the federal estate and gift tax exemption will shrink significantly on January 1, 2013. The $5.12 million limit (or $10.24 million for married couples) drops to $1 million. As it now stands, American's will also be faced with a maximum tax rate of 55% on all assets beyond the $1 million mark.
"These changes will have a huge impact not only on families with estates in excess of $1 million, but also on small business owners who eventually wish to pass their business on to the next generation," said Enea. When a family-owned business is gifted after 2012, it will be subject to the same 55% federal tax on any value exceeding the $1 million exemption level.
Enea continued, "Business owners may want to seriously consider gifting some of their businesses interests before the end of the year if it is in their future plans anyway. Like Cinderella, all will go back to the way things were – even worse in terms of tax rate – after midnight on December 31. Make sure your family's plans are in order before the clock strikes twelve."
Enea has seen a substantial increase in the number of clients gifting personal assets, particularly, small businesses owners since the current rules effectively shield most from any federal taxes. Gifting now can significantly reduce or eliminate possible exposure to the potential for estate taxes in the future.
Enea stated that "gifting will insure that both the present value and future appreciated value of the asset will no longer be part of one's taxable estate."
About Anthony J. Enea, Esq.
Anthony J. Enea, Esq. has practiced elder law and estate planning in New York for over 25 years. He is managing partner of the firm of Enea, Scanlan & Sirignano, LLP with offices in White Plains and Somers, N.Y. Mr. Enea also serves as the Chair of the Elder Law Section of the New York State Bar Association. About Enea, Scanlan & Sirignano, LLP
Enea, Scanlan & Sirignano, LLP is an AV preeminent rated elder law firm with offices in White Plains and Somers, N.Y. The practice concentrates on Elder law; Medicaid Planning, Applications and Law; Medicare Law; Wills, Trusts and Estates; Guardianships; Estate Litigation; Supplemental Needs Trusts; and Special Needs Planning. Enea, Scanlan & Sirignano, LLP serves Westchester, Rockland, Putnam, the Bronx, Manhattan, Long Island and Queens and is committed to providing the highest quality legal services to seniors and the disabled. Visit the firm online at http://www.esslawfirm.com and http://www.westchesterseniors.com.
Press Contact:
Elizabeth Crenson
Co-Communications, Inc.
elizabeth(at)cocommunications(dot)com
914-666-0066