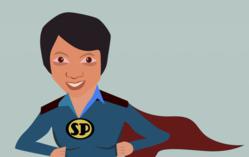 It is essential, critical in fact, to have a scheduled meeting daily to enhance communication and efficiency and to align your team around the goals you have for your business.
(PRWEB) August 31, 2012
It is now commonplace for an internet marketer to employ staff based a long distance away, often in India or the Phillipines where staffing costs are reduced. Their team often works remotely and communicates with business leaders, managers and other team members only in written form through email, or often through an online collaboration tool such as Basecamp. Before technology made this kind of situation commonplace, staff commuted to the same building and were more easily able to converse with each other. The daily staff meeting was seen as essential for a successful business. Yet for many internet business owners, it has been overlooked.
It is this lack in communication, claims James Reynolds, that is preventing teams from reaching their full potential: "I know several business owners who operate in this fashion, some have never spoken to their team. Not only are they missing out on strengthened relationships with team members and the increased productivity that comes from that, but they are also creating a highly inefficient business."
James Reynolds recommends business leaders meet their team online for 15 minutes daily, using an online meeting facility such as Go To Meeting. He claims that actually being able to discuss daily metrics, problems and sticking points motivates the team, increases productivity and also has the bonus of acting as a measure of each team member's progress with a project. It even acts as check that everyone has reported for work that day! He adds, "It is essential, critical in fact, to have a scheduled meeting daily to enhance communication and efficiency and to align your team around the goals you have for your business."
In his podcast, James shares more information on how to make best use of the 15 minutes: how business owners should structure the agenda, how they can make sure things don't overrun, even how their team members should position themselves physically, amongst other tips. The podcast can be found at http://www.incredibleinternetmarketing.com/podcast/online-team-collaboration-using-daily-meetings-for-increased-productivity/