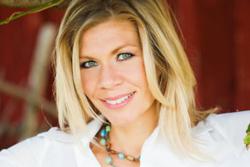 To get the most out of supplements, consumers have to remember they are just that … supplements to a healthy lifestyle.
Herndon, VA (PRWEB) August 30, 2012
Pure Matters, a retailer of premium health and wellness products, is providing an Herb and Supplement Guide and advice on getting the most out of vitamins. The free guide available online covers more than 900 ingredients. A Centers for Disease Control (CDC) report indicates more than half of American adults use dietary supplements including vitamins, minerals and herbs. The growing popularity has made supplements a multi-billion dollar industry according to Consumer Reports.
"Given the growing investment people are making in vitamins, the question becomes, what is the return on that investment and how can I optimize it?" commented Koren Barwis, Pure Matters' Health and Wellness Coach.
Barwis offers five tips to make sure vitamins and supplements deliver the results an increasing number of consumers are clamoring for:
1. Timing: They say timing is everything in life and that's true for taking nutritional supplements too. It's important not only to establish a daily routine, but also to know the right time of the day to take each nutritional supplement. Vitamins and supplements generally are more effective when taken with regularity. Free apps exist that can help people get on a schedule and stay on it. A supplement organizer can also be helpful and easier than opening multiple bottles, multiple times a day. Keep in mind, some supplements – especially joint support, hair and nail products – take 4-6 weeks to really show effects. Sticking with a well-scheduled routine, over time, is key.
2. Instructions: Follow the instructions on the bottle. Different supplements are absorbed in different ways. If the directions say to take on an empty stomach – then take the supplement first thing in the morning or wait a few hours after a meal and then take the supplement. If a bottle says take two supplements a day, take two. The dosing is based on daily requirements for the particular vitamin or mineral. To get everything into one supplement the tablet would literally be the size of a horse pill – not something easy to swallow – which is why manufacturers often make the pill more manageable in size, but ask consumers to take two or three to get the right dose.
3. Storage: Store nutritional supplements in a dark, cool and dry place. While the bathroom might make sense in helping to remember a morning vitamin routine – the room likely has far too much moisture in the air for effective storage of supplements. A kitchen cabinet not near the stove is a good location or even a bedside table or the top of a bureau. The idea is to keep them in a place that fits easily and logically into a daily routine. Keeping bottles tightly sealed and out of the light is important as well – it's why Pure Matters' bottles are amber colored – helping to keep light from impacting the efficacy of the product. And as with medication, keep supplements out of reach of young hands.
4. Expiration: Like so many products, most vitamins and supplements come with an expiration date (while the FDA doesn't require an expiration date on supplements, you should only buy supplements that carry then). In the same way taking an expired aspirin won't hurt you, taking an expired vitamin won't harm you -- but it also won't do much good. Clean out your vitamins once a year and get rid of old and expired products.
5. Education: Vitamins and supplements can seem like a confusing alphabet soup. Reading conflicting studies and trials can add to the feeling of not knowing what to add to your diet and what not to. It's important to have thorough, accurate information in conjunction with the supervision of a health care professional. Certain vitamins – if taken in large doses – can affect how drugs are metabolized in the body. More information on this can be found through Physicians' Desk Reference (PDR) available at http://resources.purematters.com/herb-supplements/
Bottom Line: To get the most out of supplements, consumers have to remember they are just that … supplements to a healthy lifestyle.
About Pure Matters
Pure Matters is a health and wellness retailer, providing wholesome, natural vitamins, minerals and herbal supplements. Dedicated to quality and efficacy, Pure Matters relies on rigorous testing, quality assurance procedures, as well as over a century of pharmaceutical heritage. Pure Matters puts the health of customers first and foremost, offering pure-balanced solutions proven to enhance quality of life.
###