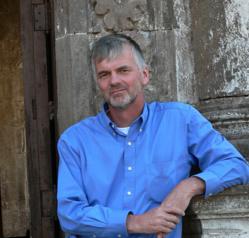 If proven to be scientifically effective, Dynaread could become a major player in fighting illiteracy around the world.
Seattle, WA (PRWEB) August 31, 2012
Dynaread Special Education Corporation is a privately-owned company offering a new Learn-to-Read remediation program specifically designed for older struggling readers (age 7+).
Dynaread is passionate about fighting illiteracy. Currently serving private students across North America, Dynaread is expecting that the UBC research results will open the doors into the schools.
If scientifically proven to be effective, Dynaread is poised to pursue the dream of her founder and become a major player in fighting illiteracy around the world.
The UBC research will take place in schools managed by the Vancouver Board of Education, and will be starting the first week of September. The Board approved the research on May 16, 2012 and expressed interest in learning of the results and the implications of the research for students who struggle with reading.
Dynaread is science-based, but not yet formally evidence based. Obtaining Evidence-based status will enable Dynaread to bring the program into federally funded schools in the USA. This entry into schools is essential for Dynaread's abilities to help more functionally illiterate students.
Dynaread is passionate about helping these children, and their parents and teacher. Besides Learn to Read remediation, Dynaread's science team offers free special education advice. Their web site contains a free public KnowledgeBase at https://Dynaread.com/service.
For more information about Dynaread, please visit https://Dynaread.com . You may also choose to subscribe to their newsletter in order to stay up to date on the UBC Research and other aspects of Dynaread,