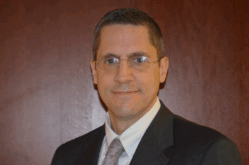 "Missouri teenagers and their parents deserve to benefit from this research -- many unnecessary deaths can be prevented if Missouri lawmakers choose to act now."
St. Louis, Missouri (PRWEB) August 30, 2012
"Anything would be worth having Emily back." These are the haunting words of Charrise Hubbard, Emily's mother. Emily was 16 years old. She died driving to a birthday party at the pool where she was the lifeguard. Emily rounded the curve of a road, drifted over the shoulder, overcorrected, hit a ditch, and was ejected through the passenger window of her truck.
Charrise Hubbard thought her daughter Emily was too bright not to wear her seat belt. After all, Emily was president of her class. Emily also belonged to the National Honor Society, and was on her school's newspaper staff.
According to Charrise, "the convenience of having Emily drive and the fun she had were short-lived. If we had known the statistics, we would have made her go through a step-by-step process to earn her driving privileges. Anything would be worth having Emily back."
What are the statistics? According the National Highway Transportation and Safety Administration motor vehicle crashes are the leading cause of death for teens. In fact, traffic crashes killed nearly five times as many teens as cancer or poison in 2009. Skull fractures and traumatic brain injuries also account for an alarming percentage of injuries sustained by teens in driver related crashes.
According to St. Louis car accident attorney Chris Dysart, Missouri legislators need to help parents protect their children and help protect teenagers from themselves. An effective way to reduce the toll is to enact a tough, effective, graduated licensing system. If Missouri adopted all five components of the toughest young driver licensing laws in the nation, it would reduce teenage traffic fatalities in Missouri by almost half, or 44 percent. According to Dysart "legislators have no excuse for not acting on these truly astounding statistics now."
The current best practices are a minimum permit age of 16 (adopted by Connecticut, Delaware, District of Columbia, Kentucky, New Jersey, New York, Pennsylvania, Massachusetts and Rhode Island) a minimum intermediate license age of 17 (adopted by New Jersey), at least 65 supervised practice hours (adopted by Pennsylvania) and, during the intermediate stage, driving restriction starting at 8 p.m. (adopted by Idaho and in South Carolina during daylight saving time) and a ban on all teen passengers (adopted by 15 states and D.C.).
Raising the Age Limits:
In Missouri, a teenage can currently obtain a learners permit to drive at age 15. Raising the age to 16 would alone reduce the number of teenagers killed in car accidents by 13 percent. Raising the age a teenager can obtain a full driver's license from age 16 to age 17 in Missouri would alone reduce the number of teenagers killed in car accidents another 13 percent.
Night Driving
Night driving is a high risk activity for beginners. Per mile driven, the fatal crash rate of 16-19 year olds is about 4 times as high at night compared with during the day. Most young drivers' night-time fatal crashes occur between 9 p.m. and midnight, so teenagers should not be driving later than 9. The problem isn't just that late night driving requires more skill behind the wheel. Late night driving by teenagers tends to be recreational, and even teenagers that usually follow the rules can be easily distracted or encouraged to take risks by their peers.
Prohibiting teenagers from driving past 8:00 p.m. until they have 65 hours of practice driving, instead of the 1:00 a.m. time limit currently in effect in Missouri, would alone reduce the number of teenagers killed in traffic accidents by another 12 percent.
Restrict Passengers
Missouri does not bar beginning drivers from transporting other teens, a practice that increases crash risk. Teenage passengers riding in a vehicle with a beginning driver can distract the driver and/or lead to greater risk-taking. About 6 of every 10 deaths of teenage passengers occur in crashes with teen drivers. While driving at night with passengers is particularly lethal, many of the fatal crashes involving teen passengers occur during the day. The best policy is to restrict any teenage passengers all the time.
Preventing teenagers from having any passengers in the car with them until they obtain a full license would alone reduce the number of teenagers killed in car accidents by 16 percent.
The statistics and information presented here are based in the findings of a new analysis by the Insurance Institute for Highway Safety and Highway Loss Data Institute (HLDI) meant to encourage states to improve GDL laws. A new online calculator (go to iihs.org/gdl) developed by the Institute and HLDI shows individual states the safety gains they could achieve by adopting some or all of the most beneficial GDL provisions in effect today.
According to St. Louis car accident attorney Chris Dysart "Missouri teenagers and their parents deserve to benefit from this research -- many unnecessary deaths can be prevented if Missouri lawmakers choose to act now."
About The Dysart Law Firm, P.C.
The Dysart Law Firm, P.C. is a St. Louis based car accident law firm that serves clients throughout the States of Missouri and Illinois, including the City of St. Louis, St. Louis County, Columbia, St. Charles, O'Fallon, Springfield, Jefferson City, Cape Girardeau, Alton, Granite City, Edwardsville, Wood River, Roxana, Belleville, East St. Louis, Collinsville, Rockford, Naperville, Peoria, Elgin, Champaign, Carbondale and Mount Vernon. . The firm's practice includes car accidents, truck accidents, pedestrian accidents, auto manufacturing defects and wrongful death.
Mr. Dysart is a former federal prosecutor and has been nationally recognized as a personal injury lawyer obtaining numerous multi-million dollar verdicts and settlements.
The Dysart Law Firm, P.C. is located at 100 Chesterfield Business Parkway, Second Floor, St. Louis, Missouri 63005 (toll free number 888-586-7041). The firm's website may be seen at http://www.dysart-law.com, and Mr. Dysart may be contacted via e-mail at cdysart(at)dysart-law(dot)com.