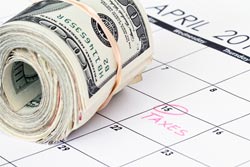 The best credit repairing services offer accountability, monthly reports, and measured results...
Houston, TX (PRWEB) August 30, 2012
Leading online resource for people with bad credit, http://www.reallybadcreditoffers.com, launched an updated credit repair company section. The new design gives visitors access to d-i-y report fixing, as well as useful recommendations for the best credit repair services available.
The site provides consumers looking to improve their scores an easy to navigate learning center, with guides on how the professional companies improve FICO scores, free, for those who wish to do the work themselves.
According to a recent CBS news report, 79% of all credit reports contain an error of some sort. These inaccuracies can be lowering the FICO number reported by the three bureaus, and low scores close the doors to financial opportunities.
Additionally, insurance companies, potential employers, landlords, and even medical offices may run a credit check on new customers, employees, or patients making it vitally important that a person's credit report is correct and error free.
"It is vital to act now, and begin improving ones credit rating. Bad credit is expensive, that's a fact. A higher credit rating means incredible savings on mortgages, personal loans and auto financing. It means being able to get a mortgage for a dream home, business opportunity financing and more for countless American families," added Ariel Pryor, site representative.
In addition to the resources available showing how to fix bad credit, the site offers emergency financing bad credit loans up to $2500, debt refinance options and credit cards that do not check consumer credit for approval.
About ReallyBadCreditOffers.com:
The popular online resource for people with bad credit has been helping American families get emergency short term financing up to $2500, fix credit scores, and eliminate debts since 2008. To find out who we feel are the best credit repair companies or how to fix your own credit rating for free, visit: http://www.reallybadcreditoffers.com/credit-repair.html