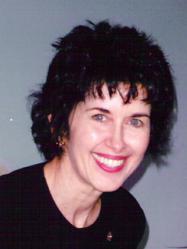 Rosalinda showed me how to stop letting my disappointments and fears keep me from achieving what I wanted with my wife and children, and in my successful law practice of 25 years. When I was sick with cancer, I got better with the new kinder and vocal me.
(PRWEB) August 31, 2012
Rosalinda O'Neill declares: "We can stop life, and the people in it, from causing us to get discouraged, even when they don't mean to do so. Sometimes it is just our way of interpreting something that makes us get discouraged. I know. I've had to help myself not get discouraged, and learn to understand what I could do so I did not harm a relationship or other situation with my being discouraged. In the better life and success you and I really want, discouragement has no good reason to exist."
Rosalinda O'Neill's Discouragement Success Tips below offer 6 ways that are highly regarded by successful company Presidents, CEOs, attorneys and others who become more successful and happier as they learn how they and others are in their own way. Rosalinda describes how we can use this new way of thinking to stop being controlled by our disappointments, stop living with discouragement, and build better lives for ourselves and those we love. Rosalinda guarantees her 6 Tips below give you more when you kindly, as a good friend or mentor, write down your answers as you ask yourself:
1. Why am I discouraged and how constructively am I responding to this frustration or painful reality in my life, in my plan?
2. What did I expect would happen that I was unrealistic about in the time needed, my ability to do it, and how this failure impacts me?
3. What else could I have foreseen or was this beyond my control? I cannot control everything.
4. Was I fooled or manipulated by others? Is that the problem? If so, what can I change of how I helped them fool or manipulate me without knowing I was helping them harm my life?
5. What can I do now to prepare myself, my schedule and any other elements involved so I can achieve this goal if that is still possible?
6. How can I pick myself up in body, mind and spirit to get on with being happy and productive?
Rosalinda suggests keeping these questions close by each time we notice we are not energized or productive. By reading and working with kindness and respect, she promises everyone will become less discouraged for any length of time. She also tells me we'll enjoy having more time in our lives to be the You, and have the Life and Success, we really want! Sounds good to me! How about you?
In summary, Rosalinda O'Neill tells me that her clients:
"Feel better, have more control and power over their lives, and accomplish more by not getting stuck or causing harm in discouraging moments, hours or days. We all want more time, money and love. In this age of great scientific discoveries and creative genius, no one has found the formula to add more actual hours to the day. My Success Intelligence® wisdom adds hours to the day by removing the time spent coping with or repairing undesired defeating behaviors of our own and other realities."
"We increase our life wisdom intelligence so we can brilliantly lead our lives to be more fulfilling and pleasant; managing ourselves at work and in all areas of our lives, including in our most private moments. This is one of the secrets to a more successful and wonderful life that you can benefit from by sharing with others." Rosalinda invites you to email her how you, your business and your life become even more successful and happier by using what she has given us here.
Rosalinda O'Neill, Life and Success Builder
LMFT Private Counsel Mentor to Business Owners, CEOs, Attorneys and CPAs
Author, Lecturer, and Trainer on "Wisdom for the You, and the Life and Success, You Really Want"®
Rainmaker, Partnership, Leadership, Succession and Life Success Intelligence® offices in Calabasas, Beverly Hills and Santa Barbara, and available via rosalinda(at)ceolifementor(dot)com and tele 888.99.MENTOR