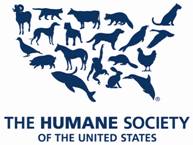 When it comes to your pet's health, it's better to be safe than sorry.
(PRWEB) August 30, 2012
While many states struggle to combat the recent outbreak of West Nile virus, The Humane Society of the United States wants to reassure pet owners that the virus itself does not appear to pose a direct threat to the majority of pets. However, it is recommended that they protect pets from contact with the pesticides being sprayed to kill mosquitoes carrying the virus.
"When it comes to your pet's health, it's better to be safe than sorry," advises Dr. Barbara Hodges, DVM, MBA and Humane Society Veterinary Medical Association consultant. "Pet owners should maintain an ongoing dialogue with their veterinarians about the prevalence and prevention of insect-borne diseases, the selection and proper use of over the counter insect repellants and prescription medications, and the potential health effects and treatment of pesticide exposures for their companion animals."
It is also important to be aware that pesticides "summate," meaning total exposure is the sum of all pesticides applied to the pet as well as to the pet's environment. It is recommended that your pet avoid or minimize any exposure from aerial spraying, flea spray or premise spray being applied at home.
The latest available research shows that even though household pets like cats and dogs can become infected with the West Nile virus, they are unlikely to experience any adverse symptoms or reactions to it. It also appears there is little to no risk that a pet could transmit the virus to humans. Nevertheless The HSUS asks pet owners to take extra precautions to keep their pets safe from the aerial spraying.
The virus can cause serious illness or even death in horses and other equid species, so these animals should be properly vaccinated. There is no West Nile virus vaccine for dogs or cats nor would there be an indication to develop one. It is recommended that horses and other livestock be confined in covered barns and stables during pesticide spraying.
To protect your pets from the West Nile virus pesticides:

Be sure pets are safely indoors out of harm's way during spraying. Close all windows and doors and turn off air conditioning units as an extra safety precaution.
Carefully clean water and food bowls, toys, and other pet items that may have been left outdoors and exposed to pesticides.
Carefully rinse your pets' paws and other body surfaces after possible contact with pesticide residue remaining on sidewalks or lawns after spraying has concluded. Cats in particular may ingest pesticide residues on their coats by self-grooming.
Take special precautions to ensure that puppies, kittens, elderly pets and pets with compromised immune systems are not inadvertently exposed to pesticides.
Cover all fish ponds to prevent pesticides from entering the pond water.
Reduce your pets' risk of contracting any mosquito-borne disease by minimizing their overall exposure to mosquitoes. Discuss appropriate pet mosquito repellants with your veterinarian.
Heartworm disease is another mosquito-borne threat to dogs and cats; talk with your veterinarian about heartworm disease prevention options.
Although pesticide poisoning is unlikely, warning signs can include fever, vomiting, lethargy and neurological signs such as loss of balance or motor skills. If you believe that your pet has ingested pesticides or has been overly exposed to them, consult your veterinarian.