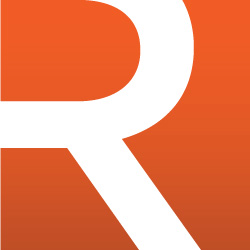 "The elderly are extremely vulnerable and because of this, they are often the target of any number of abuses from the very people charged with their care."
Arlington, TX (PRWEB) August 31, 2012
Arlington authorities are investigating a possible case of elderly abuse after a family's hidden camera recorded footage of shocking mistreatment.
Fearing for their mother's safety, 83-year-old Mynez Carter's two daughters hid a camera in their mother's Heritage Oaks Nursing Home room. The video, released by Fox 4, recorded Heritage Oaks workers pinching and being rough with Carter.
"My heart started racing and I was horrified," Freddie Johnson, one of Carter's daughters, told Fox 4.
Although nursing home administrator Jerry Warren disagreed with the family's interpretation of the video, an internal investigation has been ordered to go along with the one being conducted by an Arlington police detective.
"As someone who has represented many heartbroken families in nursing home abuse cases, I am disturbed, but sadly not surprised," said Dallas elder abuse attorney Jeff Rasansky. "The elderly are extremely vulnerable and because of this, they are often the target of any number of abuses from the very people charged with their care."
If you have a loved one in a nursing home facility, you should watch for signs of abuse, such as frequent bruises, black eyes, scrapes, cuts and frequent complaints of pain without an obvious injury. Signs of abuse aren't always physical. Be on the lookout for changes in mood, fear of nursing home personnel and passive, withdrawn behavior.
Rasansky applauds Carter's family for recognizing signs of abuse and taking action to put a stop to it.
"Too often, physical abuse in nursing homes goes unreported or undetected because the elderly are scared or embarrassed and find it difficult to tell their family," says Rasansky. "Families have to monitor their loved one's care and act on any signs of mistreatment or abuse. Mynez Carter's daughters did exactly what they should in this type of situation."
About Rasansky Law Firm
Rasansky Law Firm is based in Dallas and has built a national reputation for excellence by providing quality representation and the highest level of personal service with an award winning team of experienced attorneys. The law firm is also part of the exclusive 1-800ATTORNEY network.
2525 McKinnon, Suite 625
Dallas, TX 75201
Fax: 214-651-6150
Toll Free: 855-833-3707
Visit us online at http://www.jrlawfirm.com