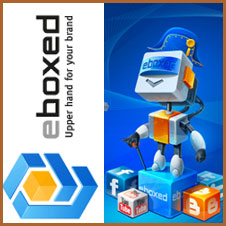 Small businesses to big enterprises can all reap the benefits of eBoxed Internet Marketing, including those which will maximize potential profit gains.
New York,NY (PRWEB) August 30, 2012
eBoxed Digital Marketing, a New York City based Internet Marketing Agency has recently launched its new website- http://www.eboxed.com. The agency specializes in exposing and improving the online visibility of small to large-sized businesses through Social Media Marketing, Search Engine Marketing, Search Engine Optimization,Email Marketing and Local Branding. Furthermore, eBoxed has had a great track record of creating and developing beautifully designed company websites and E-Commerce Platforms, Virtual Tours and 3D Photography.
The beauty of eBoxed's newest website is that prospective customers or web visitors can receive a FREE ONLINE MARKETING REPORT of how well exposed or popular their website or business may be on the World Wide Web. Many aspects and factors go into producing a proper score and report for each and every business and web visitor, including evaluating a website's Traffic Rank, Social Impact, Mobile Rendering, SEO Content, SEO Keywords, SEO Authority and SEO Backlinks.
eBoxed's Internet Marketing Campaigns not only generate a significant return on investment (ROI), but can also yield other astonishing results such as brand loyalty, prime search engine result positioning and vast amounts of business-consumer interaction. eBoxed currently works with and has launched campaigns for businesses that are integrated in various sorts of industries. eBoxed has launched campaigns for businesses in the restaurant, legal, medical, nightlife, fashion, travel, spa, health and fitness industries.
eBoxed truly believes that the field of advertising has and will always be in existence, however the medium in which people advertise their businesses is rapidly changing. The agency strongly believes that internet marketing is the most popular medium for advertising and publicizing one's business or website. Christopher Awad, Director of Marketing for eBoxed is more than confident that the eBoxed Internet Marketing Team can expose and optimize any business's web presence to the ultimate extent. "Small businesses to big enterprises can all reap the benefits of internet marketing, including those which will maximize potential profit gains. The team at eBoxed is dedicated to ensure that each client's specific marketing needs are met using tools such as email marketing, social media, local listing optimization, SEO, website strategy and more." said Awad.
Any individual that is interested in launching an integrated internet marketing campaign for their business can call eBoxed at 1(888)609-8257 and receive a FREE over-the-phone marketing consultation. Your business now has the opportunity to receive an increased amount of web traffic, be a part of the online conversation and become visible throughout every single popular search engine browser.
About eBoxed
eBoxed is a full-service marketing company specializing in online marketing strategy, design, and implementation. eBoxed marketing experts have designed effective and highly profitable marketing campaigns for businesses in all industries and of all sizes. eBoxed's mission is to create effective marketing campaigns that help its clients be seen online, stay relevant, and increase revenue.