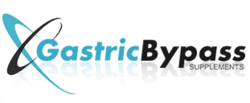 "We've heard from many Canadian customers who wanted to be able to buy from us online," says Marc Kaner, President. "We're pleased to be able to meet the demand and extend our services to Canada, and hope to expand even further in the future."
North Dartmouth, MA (PRWEB) August 29, 2012
Gastric Bypass Supplements, a leading provider of supplements designed for pre- and post-bariatric surgery patients, has announced the availability of shipping to Canada. The announcement extends the company's reach, allowing more customers to take advantage of its wide selection of gastric supplements. Orders shipped to Canada will be processed via USPS Priority Mail International or USPS Express Mail International.
Gastric Bypass Supplements is a popular online retailer that offers a wide variety of supplements designed to meet the nutrition needs of pre- and post-bariatric patients. Products include vitamins, drinks, snacks, and meals from leading brands. Such supplements can help patients ensure they're receiving the correct nutrition, an important aspect in preparing for and recovering from gastric bypass surgery.
"We've heard from many Canadian customers who wanted to be able to buy from us online," says Marc Kaner, President. "We're pleased to be able to meet the demand and extend our services to Canada, and hope to expand even further in the future."
For more information about Gastric Bypass Supplements, visit http://www.gastricbypasssupplements.com/.
About: GastricBypassSupplements.com, a division of Fitness Connection, has been serving pre and post bariatric patients for over seven years through Faunce Corner Nutrition, its retail outlet located at 350 Faunce Corner Road, North Dartmouth, MA 02747. The site extends is renowned service and selection to online customers, offering a wide variety of proteins, drinks, snacks and vitamins designed specifically for gastric bypass patients.