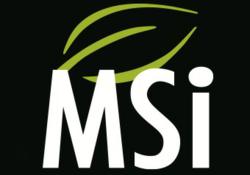 We are very proud to be listed on the Inc. 500. It is a great honor and a reflection of the hard work and dedication of everyone here at MSi.
Deerfield Beach, FL (PRWEB) August 30, 2012
Inc. magazine today ranked MSi LED Lighting number 401 on its 31st annual Inc. 500|5000, an exclusive ranking of the nation's fastest-growing private companies.
In 2008 MSi opened its doors intent on creating a solution to the high energy consumption of hot, costly halogen lights in a myriad of applications – particularly in retail, hospitality, and museums. MSi's LED lights last for up to 13 years, use as little energy as a night light and give off virtually no heat, saving a retailer as much as 80% on their direct energy costs.
The conversion is as simple as unscrewing the old 90-watt halogen spotlights lights and screwing in the new 12-watt iPAR LED lights, but the results are immediate and dramatic. Within hours of installation store employees notice a drop in the showroom temperature, a crispness of light and consistency of color - and an instant drop in the power bill.
MSi's VP of Sales & Marketing John Burke explains, "Many top retailers have told us our lights produce a color that is more accurate, with stronger punch and a consistency from one lamp to the next that is extraordinary." Msi has enjoyed record sales each of the past three years, including major installations with Macy's, Nine West, Jones New York, TD Bank, Williams-Sonoma, Pottery Barn, Francesca's Collection, Verizon Wireless, Rooms To Go, Thomasville Drexel Heritage and countless more.
Mr. Burke adds, "Many retailers are a little concerned about the initial investment of converting to LED lighting, but if they take the time to run the numbers, they'll see that switching over produces a great return on their investment." MSi has carved a strong presence in the PAR lamp category, and has just launched their latest innovation, the lighter, brighter XPAR line. "We're honored by this recognition. And, we're just getting started! When people like Macy's and Rooms To Go totaled up all the savings, they discovered that over the 13-year lifespan of the iPAR's they would save staggering amounts, and make a major contribution to the entire chain's bottom line. The real bottom line is this - investing in MSi lighting is like putting money in the bank."
For more information on MSi, call or click : 888.778.9864 http://www.msissl.com